23.10.2014 | 13:48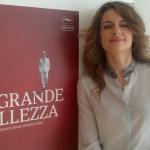 The famous Italian actress Anita Kravos gave an interview to the "KarabakhİNFO.com" international electronic journal.
Ms. Anita, welcome to Azerbaijan. For the first time, you are in Azerbaijan. What impression do you have about Baku?

For the first time, I am in Baku. I traveled a little bit. The places where I have been are very good.
Did you have information about Azerbaijan before coming here?
Yes, before coming here I learnt some information about Azerbaijan. I learnt that Italy and Azerbaijan are friendly countries. Long live the friendship of Azerbaijan and Italy.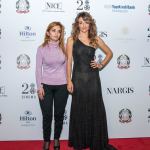 Do Italians have enough information about Azerbaijan?
It seems to me that they have information about it. If we are friendly countries we must have enough information about our friend.
Today, 20 percent of Azerbaijan territory is under occupation. Our territories occupied by Armenians. What would you say about it?
I'm so sorry about this news. I do not like war. I do not want to have war in the world. I hope you will come back to your land soon.
Ms. Anita I heard that you know several foreign languages…
Yes right, I know. I can speak 6 languages. I also liked the Azerbaijani language spoken by you. I want to learn the Azerbaijani language and have started to learn it. I walk in the city in the daytimes and learn Azerbaijani in the evenings. I already know several words in Azerbaijani. For example, I know " hello", " thank you", "good" words. I'll be glad if someone helps me to learn it.

G. J.
"KarabakhİNFO.com"