12.11.2014 | 13:55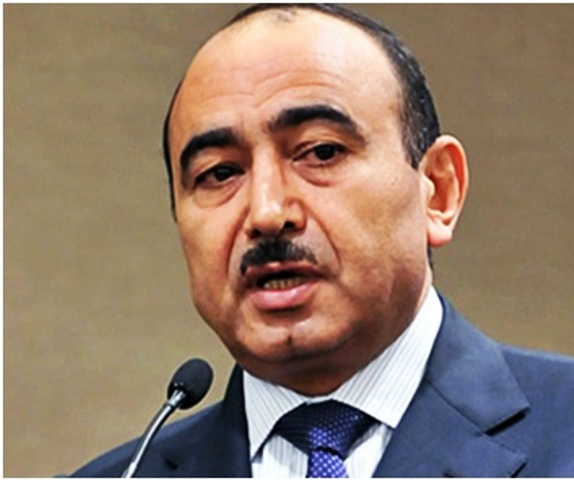 Armenia is trying to keep unresolved the Armenian-Azerbaijani Nagorno-Karabakh conflict as long as possible.
Head of Azerbaijani Presidential Administration's Public and Political Issues Department, Ali Hasanov made the remark while delivering a lecture on "The position of Azerbaijan in the negotiation process to resolve the conflict" to students at the Karabakh research center.

"Heads of the OSCE Minsk Group co-chair countries have repeatedly stated that the status quo is unacceptable and it must be changed. Changing the status quo actually means liberation of Azerbaijan's occupied lands," Hasanov said.

Armenia occupied over 20 percent of Azerbaijan's internationally recognized territory, including Nagorno-Karabakh and seven adjacent regions, after laying territorial claims against its South Caucasus neighbor that had caused a lengthy war in the early 1990s.
As a result of the military aggression of Armenia, over 20,000 Azerbaijanis were killed, 4,866 are reported missing and almost 100,000 were injured, and 50,000 were disabled.

Peace talks, mediated by Russia, France and the U.S. through the OSCE Minsk Group, are underway on the basis of a peace outline proposed by the Minsk Group co-chairs and dubbed the Madrid Principles. The negotiations have been largely fruitless so far.
Armenia has ignored the UN Security Council's four resolutions on withdrawal of the occupant troops from the occupied territories yet.
Noting that Azerbaijan's territorial integrity is recognized by the world community, Hasanov said the Nagorno-Karabakh conflict should be resolved only within the territorial integrity of Azerbaijan.
He stressed that Azerbaijan's position is strong enough from a legal point of view and supported by all documents and resolutions adopted by international organizations.

Referring to the efforts made by Azerbaijan, he said the country recently made a decision to pursue offensive diplomacy.
Hasanov noted that President Ilham Aliyev has repeatedly announced that he would never put up with this occupation, political ethnic cleansing and the temporary loss of Azerbaijan's territories.
"The president stresses Azerbaijan's full right to liberate its lands and the importance of resolving the conflict in the framework of international law.

"We must follow the great policy of the Azerbaijani president over the settlement of the Nagorno-Karabakh conflict. At the same time, we must wisely and with intelligence cope with the aggressive policy of Armenians," Hasanov said.
"KarabakhİNFO.com"