11.02.2013 | 12:04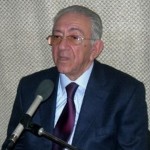 Vafa Quluzadeh: "Armenia is bludgeon on Russia's hand"
Lately, new strategically leads are observed in Southern Caucasus politics of Russia. It shows itself especially in arming process of Armenia by Russia. At the same time, the military trainings held in Armenia by Collective Security Treaty Organization (CSTO) which Russia is doing hegemony is the clean proof of this. Such military and military-technical collaboration is going deeper every day. It is already planned to open the military academy of CSTO in Armenia in 2014 year. The opening of such academy in Armenia which has war condition with Azerbaijan makes interest. Also, the visit of Russia's minister of defense Sergey Shoygu may be serves this aim. Politicians expressed their anxiety about such steps done by Russia to "KarabakhINFO.com".
The president of Fund of political researches of Caspian region, politician Vafa Guluzadeh told to our e-journal that Russia occupied our territories by the name of Armenians: "That is why Russia is doing everything they want in Armenia. They open military academy in Armenia, send guns for about milliard dollar. They sign alliance contract. To be concrete, Russia began to arm Armenia openly".
Due to him, lately we can meet the arming Armenia by Russia as calling Azerbaijan to the fight: "Russia is co-chair of OSCE Minsk group. As if the side in the conflict is Armenia, but in reality it is Russia. Today arming country is contrary to any norm and laws. But Russia does this. Today Russia is the biggest danger for Azerbaijan in region. Russia does not let peace contract to be between Armenia and Azerbaijan more than 20 years. That is why Russia wants to use this and to strike Azerbaijan by military way".
V.Guluzadeh told that, there should be Azerbaijani's measures and intense military alliance with USA and Turkey: "I do not know how we do this. Do we do enough things? If we do not then there is a danger for our future".
He told that, we should exposure Russia in UNO tribune: "But we do not do this. The arming Armenia against Azerbaijan by Russia and Armenian strip up is clear".
Due to politician, we should not understand the establishment of military academy in Armenia should not be understood as ideological preparation for Karabakh war: "This is nonsense. There is no any meaning there is military academy or not. Anyway, Armenia is bludgeon on Russia's hand. Russia uses them how wants".
"Russia realizes anger using Armenians which keeps under hand like dog"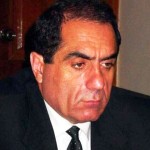 Due to the thoughts of Qabil Huseynli this military academy will be one of the forms of Russian headquarter in Armenia: "Russian generals will join there and will make plans in order to keep strategic interests of their countries. Now they that as if it will be academy, militaries from the member countries of CSTO will go and educate there, but these are all legends. I think Russians make some plans in order to make conflicts in the region and strike interests of West. And Academy will be headquartering to realize these plans".
He thinks that Russia tries to make country powder storehouse: "the process of arming Armenia, beginning of establishing defense system from rocket in Armenia, sending new guns to Armenia and increasing staff of Russian military bases for 2-3 times and so on. show that Russians arms not only their own army but also Armenian army. This is contrary to all international law norms. This case needs seriously discussion in Security Council of UNO. There is a need of SOS now. Because, until today we thought that everything is good with Russia. But Russia is preparing to act differently".
Due to the politician, Russia wants to frighten Azerbaijan: "At the same time, Russia tries to spread its influence in the region and wants to disorder some international projects. They even tell nonsense thoughts about this. I mean, Russians are playing with fire and do not know that they make actions which are contrary to the interests of world. Let's think that, they are angry because of TANAP project which consider sending all Azerbaijan gas to West and want to revenge Qebele RLS. Because they wanted to buy Azerbaijan gas cheaper and sell more expensive. Now Russia has "south flow" project. They want to make that gas pipe. But they do not have enough gas in Russia to fill the pipe. That is why they want to get that gas from Turkmenistan and Azerbaijan. As they could not realize that plan, they are angry. And they do not realize their anger by straight interference, but using Armenians which they keep under hand like dogs".
What message Russia gives to Azerbaijan?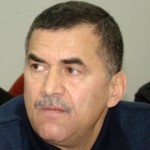 Political analytic Rauf Recebov told that, in fact unit territory of air defense of Russia, Armenia and member countries of CSTO is established: "Today for Russia Syria and Iran problems are actual. In this case Russia makes all steps to strengthen positions. They will do other steps too. Because Syria and Iran problems are not solved yet". R.Recebov also noted that Russia want to frighten Azerbaijan strengthening Armenia in military side: "It is clear that, Azerbaijan budget has opportunity to get modern arms and to modernize army. In this case Azerbaijan gets arms from Israel. But Armenia cannot do this. That is why, Russia is modernizing Armenian troops. On one hand this a message that, Russia will not let Armenia alone. We will not be able to change status-kvo for our interests, as Russia will always help Armenia. Because Armenian budget does not let them to buy modern weapons and to make trainings".
Fuad Huseynzadeh
"KarabakhİNFO.com"