03.11.2012 | 14:22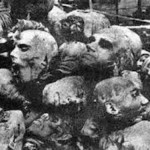 Sason which is popular with its rebellions was a region which had villages more than hundred and depended on the Siirt city by its office and administrative work, due to the notes of public organizations of that time. In 1890 years Armenian man by name Mehram Damadyan propagandized by the name of Hnchaq for three years and tried to incite Armenians to rebel. As Sason Armenians informed police, M.Damadyan was arrested in 1893 and brought to Istanbul. After some time he was freed. Sason rebellion was realized in an organized form by Murad (Kamparsun Boyaciyan) from Hnchaq Committee in order to organize interference to Osmanli by foreign countries.
While Murad passed Caucasus and went to Sason he met the representatives of Dashnaksutyun, got financial aid from them, and his action was approved. When Murad arrived to Sason he gathered many Armenian gunmen and began to plan the rebellion. They began to gossip that the rebellion made to organize foreign interference to the country is enlarging every day, and now it has devastation and bloody character. As a result, in some capital cities of Europe protests were held to support Armenians, some speeches were told in parliaments. The consul of England in Van Holvard wanted to go to Sason to make investigation, but official Istanbul did not let him, as they saw Holvard also England as an instigator of rebellion. After long conversations they let France, England and Russia which had consulate in Arzurum to join Osmanli investigation commission.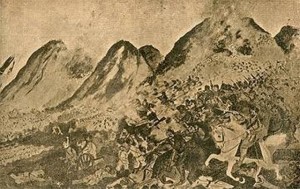 Comission researched the work from 4 January until 21 July of 1895, held 108 meetings, listened to witnessed more than 190. The commission member Omer bey was obliged to leave the group as he was appointed Bitlis deputy assistant. In 23 August, after long searches Murad was arrested. Armenians had big hopes for Sason rebellion. Due to them, European countries would make the rebellion as a pretext and interfere to Osmanli. As a result, official Istanbul would be obliged to realize Armenians' demands. But Hnchaq Committee collected enough means from Istanbul and other regions, owing to the help tickets approved by the official stamp of the organization. It is enough to note the article published in "New York Herald American" newspaper about the rebellion:
"European investigation approved that, Armenians were in agreement with the saboteurs from foreign countries in order to plan and realize this rebellion. Rebels killed people by modern guns brought from England, set fires, made many predatory acts, then attacked to the army and hid in the mountains. Investigation committee told that sending army against the rebels are their legal rights.
While there was an investigation, soldiers attacked to rebels. After bloody fights rebels were defeated. But Armenians other group of 3000 people, went to Anduk mountain. Some 500-600 armed Armenians wanted to encircle Mush settlement. That is why they attacked to Delican which consists of Kurdish people in the south of Mush. They insulted the religious feelings of all Muslims they caught and then they killed Muslims. Then Armenian armed men attacked to the army. But as soldiers were more and there was strong resistance they couldn't occupy Mush settlement. Rebels joined with other rebels in Anduk mountain and organized special criminal band. That band attacked to the settlements near, killed and robbed. They fired the son of sister of the man named Omer. They raped Muslim women and then killed them in the settlement in 3 hours way from Gulli-Guzat village. Many Muslims' eyes were massaged, eats were cut, also they were made to adopt Christianity and kiss cross.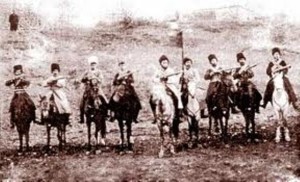 At the end of the August, Armenians attacked to the Kurdish near Mush and fired 2-3 villages also Gulli-Gurzat. 3000 Armenian ignored government's demand and continued the massacre. Then the government sent army to the region. The leader of the rebellion Hamparsum and his 11 comrades run to the mountain. While they run they killed to officer. But Hamparsum was caught alive. At the end of August Osmanli government already smashed all armed groups. The killed rebels were people who did not accept the capitulation and fought against the legal government in the country".