18.11.2014 | 16:02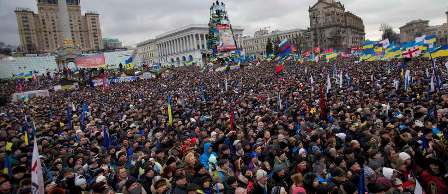 Ukraine is divided into two parts informally all the time. The Eastern part has tended Russia and Western part to Europe. In this case the occurrence of such conflicts had to become inevitable. Of course, Yanukhovich decision supporting Russia caused the emergence of separatism factor.

During the Maidan events Yanukhovich who waited to make people silent until the last moment relied on the political support of Russia, butWest, rather leading countries of the European Uniondid not accept happenings and used all leverages in maximum level for overthrowing Yanukovich. Long term Maidan events resulted with theescape, leaving of the post of Yanukhovich and the capture of power by democratic forces. After Maydan events till today main issue out of sight is commitment terror and fragmentation of third force in Ukrainewith the hand of Russia. The third force is Armenia and its ASALA, is afraid not to accept of the Eurasian Union in Ukraine, implements its terrorist policy.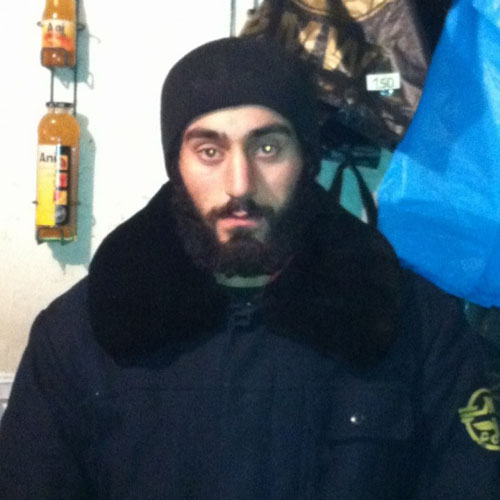 The support of Armenian to opposition, acting against Russia and the assassination of "active oppositionist" Sergei Nigoyan- they can't seem unusual for the foreign people.But when we face them with the real facts,we see that Armenian terrorist group ASALA pursues the policy of security agencies of Russia. First, it should be noted Sergei Nigoyan who gained "love" of the Ukranian people is the member of the ASALA terrorist group. In addition 21-year-old terrorist is a member of ASALA as well as worked in concert with the alignment of a radical wing of the Dashnaksutyun party. Sergei, who lived in Bereznovatovka village of Dnepropetrovsk became friend with the terrorist nicknamed " Armen", the leader of Armenia group who was fighting for Besher Esed , for a while he lived near him and learnt the secets of weapon in Syria.

Without hiding his hatred against Turks he wrote in account of http://vk.com/id135274323 "VKontakte" social network: " Armenian let's unite and became the greatest punch of the world and hit our enemies" and " Who fights against Armenian he will kill immediately.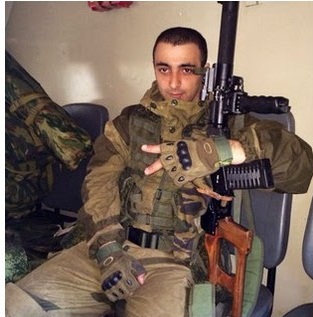 Another member of ASALA is Artur Gasparyan who " fighting" against Russia and a member of Ukranian opposition. (https://vk.com/bhhjvgm) This person was grown up for the implementation of Armenian ideas and aims to kill enemies of Armenia. Arthur Gasparyan who has a close relationship with ASALA members in Ukraine it was reported a few times by Ukranian media he did not shoot Russian soldiers during battles. His friend said about him that Arthur's life consisted of murdering.
Another terrorist, a member of ASALA is Davoyan Armen. (https://vk.com/armen45). Armen serving in the special armed forces of Russian troop in Ufa unite Armenians in Ukraine army now. Armenian guess him as a leader and learn fighting techniques from him.
Why such terrorist become the "hero" of Ukranian opposition? We can find the answer of this question in appointments of Armenians to high positions in the Ukraine government after last processes. They objectedthe appointment of Armenian origin people to senior government posts in Maidan . The appointment of Arsen Avakov as a minister of internal affairs drove out Maidan again. " It isa shame for our nation.Do really Ukranian people need an Armenian bastard although we have a number ofgenerals?" – said Vladimir Parasyuk, one of the leaders of the Maidan. " Stop political games" remarking to his colleagues who are in power in opposition party and government Parasyuk has pointed out that their fate also will be as Yanukhovich : It should be noted that despite more than 100 Ukrainians died and close to 1000 wounded in the Maidan movement there is no a Ukranian among the people who appointed to the high posts. The speaker of Parliament is Jewish, Minister of Internal Affairs is Armenian, pretentious prime minister Arseni Yatsenyuku is also Jewish. At the moment Maidan has woken up and begun to discuss their victims as a result of seeing the real pain of people. It means that ASALA and Russia pursue planned policies for bringing their people to the highest positions in Ukraine. If Ukraine wants to join the European Union, Armenians will try to prevent them. ASALA has enough experience to kill innocent people.
Zaur Aliyev
Doctor of Philosophy in Political Science
"KarabakhINFO.com"