30.03.2013 | 12:10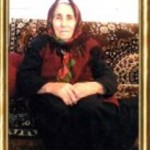 In XX century the mass deportation of Azerbaijanis from Armenia realized in three stages: Firs stage- 1905-1920 years, second stage- 1948-1953, the third stage- 1988-1992. As it is approved in statistic and archive documents, as a result of those operations more than million five hundred thousand Azerbaijanis who lived in today's Armenian territories were made to move from historical lands. After Armenia Soviet Republic was established the names of 698 of 940 living points where Azerbaijanis lived were changed into Armenian names. But this was not enough for Armenians. The name changing operation continues after Azerbaijanis were deported from republican territories. Due to the order of ex president of Levon Ter-Petrosyan in 1991 9 April, the names of last 91 Azerbaijanis living places were changed into Armenian names.
During processes Armenians destroyed hundreds of living points of Azerbaijanis live in Western Azerbaijani, destroyed and burnt about 30 thousand homes, killed 140 thousand people included children and women, more than 750 thousand Azerbaijanis were deported from Western Azerbaijan.Due to historical information, in august of 1918 more than 50 thousand Azerbaijanis were deported from 118 villages of Zengezur province ( is situated between Azerbaijan territory and Nakhcivan Autonomic Republic). The due to the decision of SSR Council of Ministers ten thousands Azerbaijanis were deported from Western Azerbaijan in 1948-1953 years. Part of them died on roads, others died in lowland territories of Azerbaijan in bad weather conditions.
In last deportation in 1988 more than 220 thousand Azerbaijanis moved from their native lands as they could not bear Armenian wildness.
        Our interviewer is 85 year old Eliyeva Fatma Penahqizi who lived hard things in Armenian deportation. As Fatma is hardly ill she can remember those days hardly, she could not forget hard years and tracks of deportation, even good days.
–          I was born in 1927 in Gol village of Vedi region. In 1941-1945 years I graduated Irevan State Pedagogical technical school. I worked as a teacher until 1960. My parents were from Menguk village.
–          They say, Armenians harmed your parents especially the fortune of your father was more horrible…
–          I lived Armenian wildness during all my life. The oppressions they did to our generation followed me in all life. In the beginning of the last century, in first genocide we know in 1905 year some Azerbaijanis run from Armenian oppressions to Iran, others were killed with tortures by Armenians. Then Armenians called Azerbaijanis from Shahabli, Dehnez, Qarabaglar, Cimenve telling them that there is meeting. But they joined them in mosques, huts and killed them with torture. They gathered all my generation, Grandfather Molla Humbet, grandmother Hecer, and uncles under hut and burnt them. During those events the only man who survived was my father and he could not forget that horror until death. When he saw ruined villages he showed and told that look, Armenians burnt all my dear people in those hats. Ruins were stayed yet. There was no life in most of them. Believe, though many years passed the rain, the snow could not clean the soot from them. When we passed near those ruins there was strange smell. As if people were burnt there now. Armenians confessed that as Armenians burnt Azerbaijanis in those ruing alive, no smell goes no soot.
–          Then you also turned to innocent victim of the conflict based in the beginning of last century and were deported from your lands.
–          Yes. As if it was less they did to my generation, then they deported us from our native lands. Now as you see it is more than 20 years we left our home. It means Armenian wildness follow me all of my life. May be it will continue years later too.
Naiba Qurbanova
"KarabakhİNFO.com"