02.05.2015 | 15:09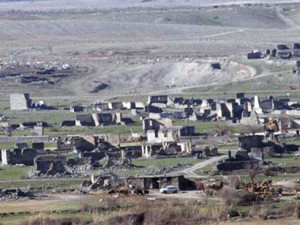 Holding of the so-called parliamentary election in Nagorno-Karabakh violates the Constitution and laws of Azerbaijan, the rules and principles of international law and ignores the rights of Azerbaijanis who historically lived in the area, said the statement of the Public Association "Azerbaijani Community of Nagorno-Karabakh region of Azerbaijan.
The "parliamentary election" is planned to be held in the occupied Nagorno-Karabakh territory of Azerbaijan on May 3.
The issued statement said that holding of legitimate election in Nagorno-Karabakh is possible only after the complete withdrawal of Armenian armed forces from these territories, the return of Azerbaijanis to their historical lands and ensuring peaceful coexistence of the Azerbaijani and Armenian communities on the territory.
The conflict between the two South Caucasus countries began in 1988 when Armenia made territorial claims against Azerbaijan. As a result of the ensuing war, in 1992 Armenian armed forces occupied 20 percent of Azerbaijan, including the Nagorno-Karabakh region and seven surrounding districts.
The two countries signed a ceasefire agreement in 1994. The co-chairs of the OSCE Minsk Group, Russia, France and the US are currently holding peace negotiations. Armenia has not yet implemented the UN Security Council's four resolutions on the liberation of the Nagorno-Karabakh and the surrounding regions.
Trend.az