14.01.2015 | 12:03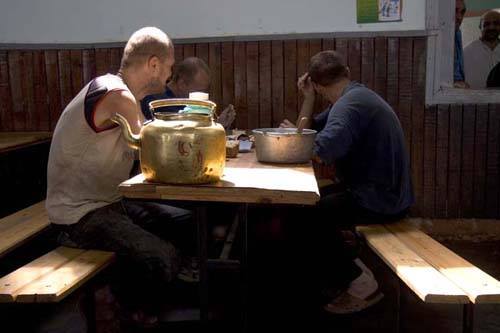 KarabakhİNFO.com an international electronic journal introduces you article with facts related captives, missing people and hostages.
The State Commission of the Republic of Azerbaijan on Prisoners of War, Hostages and Missing People website says: "As of November 1, 2014,the number of prisoners of war, hostages and missing people is 4016 and 3256 of them were soldiers, 758 were civilians. 2 people are not known whether civilian or military. "
About Azerbaijan prisoners and their fate since 1993 until today.
According to our researches on the first days of bloody war in Nagorno-Karabakh Armenians who kept Azerbaijani captives in Shusha and Khankendi chose some places to hide them from the eyes of Cross Red and other international organizations. One of them was a building became disrepair as a result of the earthquake in Spitak district hidden camp (Armenia) in the address of 306 estates, located in the cellar of bank in the second Asgeran district (Karabakh), üithin the deposits of gold mines in Kelbajar district, in the former military bases in Leninakan and Gyumru.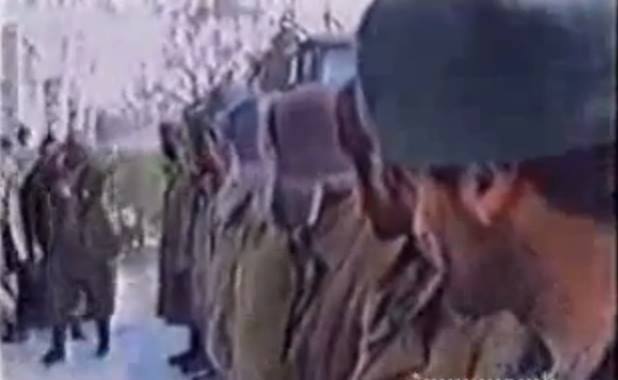 Firstly, the captives are worked as labourer in the aim of looting in the occupied areas by Armenians. Even some of the hostages and prisoners committed suicide as a protest against the destruction of the tombs.

Based on the project of Henry Boll Foundation at October 18-31, 1998, in the report of experts are interested in the fate of prisoners during the war years,some points draw our attention:

Mammadali Gasimov, which is captured by the name of № 65 on June 16, 1994, "supposedly killed during the escape." In fact, this person was shot for refusing to demolish the diggingAzerbaijani grave and pull down tombstones. (Rasul Ramazanov Nemat who has been kept in captivity in Shusha, Khankendi and Khodjavand in 1993-1995 noted in his explanation addressed to the State Commission of 474 / DK : " I have witnessed dismantling of the Azerbaijan cemeteries and ancient tombs during my captivity in Shusha. In addition, I saw destroying the ancient mosque. These materials were transported directly to Armenia with Yerevan number cars. At the same time, I saw the pulling down of the buildings in the Agdam region ".)
A hostage named Elkhan refused to pledge to work in Karabakh and was taken to the Yerevan police station in January, 1994, "allegedly killed during the escape." But the truth is, neither of the person can think about to escape from the military police station in the center of Yerevan. The real truth: Elkhan who refused to work as a labourer as workers in Karabakh shot on the spot. (Velhed Mammadov Adil, who was in the Armenian captivity in 1993-1996 noted in his 30.06.2003 dated and 474/DK numbered report and confirmed the captives worked in the destruction of the historical monuments of Azerbaijanis and pulling down of Shusha mosque, throwing of Bulbul's bust to the yard of the museum, pulling of marble floor boards around the monument of M.P. Vagif and demolish of Muslim cemeteries.)
The 15-year-old civilian named Azer. He was bought by a woman from Armenian officers in 1994 by money and started to work as a servant in inheritance of her.

An Azerbaijani named Rahim Rahimov could send a letter to one of the soldiers who returned back to his family and said he was kept in Kahnakendi. Armenian side claimed the absence of such a person, and that person remains in Armenian captivity at hard labor, working as slaves. ( Liberation of hostages and captives, International working group consisted of defenders of human rights of Germany, Russia and Georgia for searching missing people and International Red Cross confirmed that some of these people were captivated and there is no information about their subsequent fates).
Although Nadir Osmanov was registered as a captive on 16 June, 1992, by International Red Cross Armenian side denies its existence. Currently, there is a possibility of working of this person as a slave. ( The behavior of Armenian side was estimated to cover up the enemy country behavior with captive soldiers and hostage civilians. Because, as mentioned in official figures most of the captives and hostages in Armenia were exposed brutual torture, and subjected to inhumane treatment, were executed, their internal organs were removed and sold to foreign countries, they were used for medical experiments in many cases).
Sefer Babaev. Has been registered as №. 30. He was killed because of refusing to work as slaves in Karabakh, and his body was handed over to his family in April, 1992.

General Manvel Grigoryan who is the organizer and one of the participants of Khojaly genocide told to panorama.am website: "I returned with hundreds of Azerbaijani captive from Karabakh war, I kept one of them, 15-year-old adultfor two years in Karabakh, for two years in Armenia in his home, and gave him" Simon " name".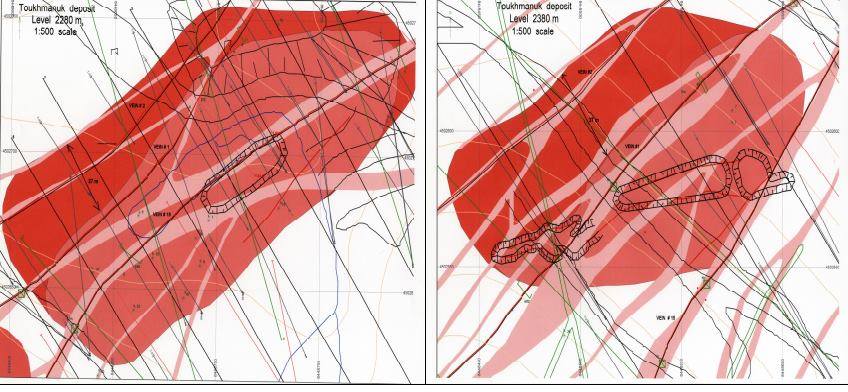 61-year-old former hostage Budag Alishanov Ali witnessed that 5 Azerbaijanis in captivity of Armenia were used as slaves in hard physical labor and killed in Drmbon (Nagorno-Karabakh).
Now let's move on to the main point.
Recently, when I looking for article about the captives in Google.az search engine by chance I came across and read such news in "Azinform.az" website:

"The citizens of one of the neighboring countries visited mines located in areas near the Zod village of Kelbajar district. They saw a lot of hungry and miserable people working mines in Armenia. They impressed when they were interested in the identity of the workers who were iniron wire fenced area. An Armenian who lead them said that they were Azerbaijani prisoners working in Zod gold mine . "
These words are said by Armenians lived in Karabakh who visited to Georgia as a tourist and noted that a lot of Azerbaijani people are kept as a captive in Armenia and Nagorno-Karabakh. But they are afraid to disclose their specific repository. According to them, many of them are forced to work as a slave in gold mines of Zod village of Kelbejar district, Agduzdag and Tuthunun. He said some of Azerbaijani captives are kept in Kelbejar. "He told us there are a lot of Azerbaijani captives in Yerevan, Leninakan, Gyumri. Basically, they are used in hard physical labor. Unfortunately, it was not allowed to take photographs. If we had a chance we would recorded what we saw and share this all over theworld .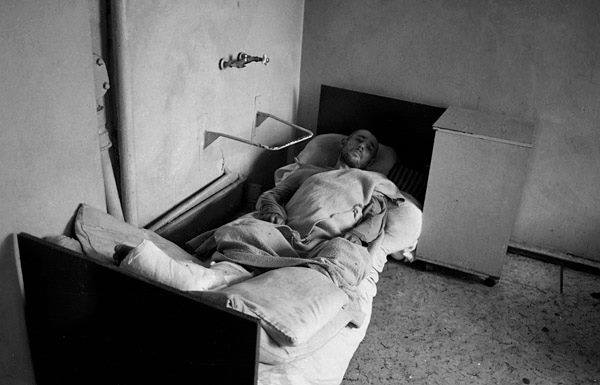 There is a mine Armenians extract gold near Zod village and it is situated on Azerbaijani slope of Zod pass . Its geographic coordinates are as follows: 40 ° 141394 "N, 45 ° 58385" E. This is only 8-9 miles away from the front line Hinaldag. The gold deposit is situated near the highway connecting Karabakh with Armenia.
We are conducting research on this. Detailed information will be given in the second part of the article. Finally, we should note that it was confirmed by Geneva Conventions of 1949 "on the protection of war victims". A captive is a person who fights. Civil people who don't participate in the battles and non-soldiers are called as "hostage". According to Convention it is prohibited taking of civil people,as a hostage during the war and hostages must be returned back immediately .

This article is prepared based on " The State Commission of the Republic of Azerbaijan on Prisoners of War, Hostages and Missing People ", СветланаГаннушкина, Bernhard Clasen, ПаатаЗахаришвили "Отчет о поездке в зону Карабахского конфликта 18 – 31 октября 1998 года" and reports of the International Red Cross and other international organizations.
Zaur Aliyev
Doctor of Philosophy in Political Science
"KarabakhİNFO.com"