14.11.2014 | 10:16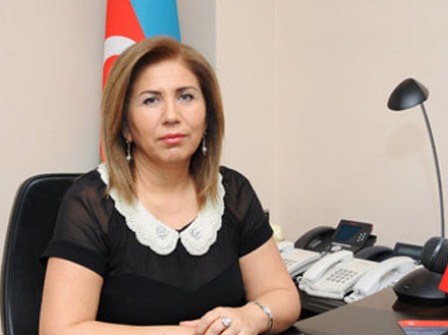 "We have always raised the issue of occupation of the Azerbaijani lands by Armenia in the sessions of the OSCE Parliamentary Assembly. This is a permanent issue on our agenda. In any case, the Azerbaijani delegation will raise this issue at the winter session of the OSCE PA. The downing of the military helicopter is not just a fact, but a good example of the continuation of the aggressive policy pursued for many years", Head of the Azerbaijani Delegation to the OSCE PA, Bahar Muradova told APA.
She said escalation of the situation on the front line several times recently, especially since August, even the matter reaching the level of large-scale operations as well as the recent shooting of a helicopter are in the spotlight.
"I think that we don't need to wait for the OSCE PA sessions to raise the issue and focus the attentions of the OSCE and the Minsk Group on this issue. We can do it through the press and have already expressed our attitude in this regard. I think OSCE officials should give an adequate response to this matter", she said.
Muradova mentioned that the recent incident lets the Azerbaijani delegation highlight that the conflict is not frozen and is in a protracted process that results in daily casualties. "The downing of a military helicopter is the result of the continuation of occupation of Azerbaijani lands by Armenia for more than 22 years and Armenian military-political leadership should draw a lesson from it," she added.
"KarabakhİNFO.com"