02.08.2013 | 13:13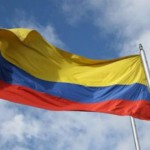 The second committee of foreign affairs and security issues of Columbian House of Representatives resolved a decision about Armenia-Azerbaijan Karabakh conflict and Khojaly genocide, informed e-journal KrabakhINFO.com according to Trend agency.According to the news, on 30th July Chair of Columbian Congress Representatives house Hernan Penagos Khiraldo uttered his resolution draft to Parliament with the name "Armenia-Azerbaijan" conflict, which was unanimously accepted after voting.
In this document MPs express their discontent about following issues – Armenian invasion of Azerbaijan's Nagorno-Karabakh region, and surrounding regions, realized violence toward people after this military occupation, killing and disabling them, violation of human rights, especially genocide in Khojaly is stressed, and disturbance about the obliterated ceasefire between parties.
In the resolution there was expressed importance and honor to the borders which were recognized in the international scales, and here was cited that resolutions 822, 853, 874 and 884 accepted by Security Council of United Nations Organization should be implemented, and the challenge toward Armenian government was notified.
Furthermore, in this six-page document prepared by the chair of Columbian Congress's Representatives House Hernan Penagos Khiraldo about Armenia-Azerbaijan conflict was presented to the second committee of foreign affairs and security issues comprised Armenian invasion fact of Azerbaijan's 20% lands, the menace of this conflict to the region's peace and security, one million refugees and displaced people due to armenian aggressive policy.
History of this conflict was uttered in the report and frightening results of Armenian military powers were stressed. In the end of this resolution Hernan Penagos Khiraldo noted chronology of the invasion of Nagorno Karabakh and surrounding lands. He expressed the validity of immediate and non-conditional withdrawal of armenian military powers from Azerbaijan lands, and importance of implementation four UN Security Council resolutions