30.07.2013 | 09:36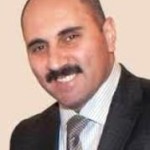 Azer HASRET 
Journalist
We are thinking of writing about confessions of a dashnak who lived 90 years ago. This dashnak is not a simple one.
He was the first prime minister in the Republic of Armenia which was formed in 1918, during Soviet government he left for abroad. After leaving Armenia he did these confessions and gathered them in a report. In the congress of Dashnaksutyun party which was held in Bucharest in 1923 former Prime Minister Ovanes Kachanuzi clearly acknowledged that their anti-turk and contra-Caucasus unique house positions were wrong, with this policy they tried to show their closeness to Russia and Europe. This report is quite long and valuable for our modern history, it can be very useful during several approaches toward Armenians nowadays. So what did former Prime Minister Ovanes Kachanuzi acknowledge?
"In 1914 Turkey did not join any parts of the war… In South Caucasus Armenian volunteer groups were formed. "Apparently, Ottoman turks were not interested in Armenians. Armenians outside the empire started to instigate Ottoman Armenians to fight against Turkey.
"Armenian volunteer groups were established in 1914 and they immediately started to work against turks."- And the secret is disclosed now. There was nothing said about the reason of impottance, why they created such groups.
"Our minds were misty. We uttered our thoughts as  others', we listened to irresponsible people and believed their meaningless words. We cheated on ourselves and hypnotized ourselves, and could not understand realities, we lived with desires."-It is really a sad confession.
"Turks knew what they did, and here is no reason for regretting for something by their point of view."- This is an acknowledgement to those who saw turks as guilty in the events of that period.
"Complaining from bad fate and looking for our misery outside is one of the characteristic features of our psychology and Dashnaksutyun party also could not chase from it."- real Armenian character is clearly seen in this statement.
"Armenians could not live without tatars' land Sharur-Nakhchivan."…- But why? It means that there was no anything for Armenians and that's why they looked up "Tatars' lands". There was nodded that dahsnaks were against to the idea that local nation in Baku get the authority.
The cover of the book
"Bolsheviks destroyed Musavat with our support in Baku"(1918, march)
"We protected Baku from tuk-tatar attack with the help of bolsevic Russians."-1918,march, There is no better confession about Baku genocide.
"There were many Russian officers in our army… They established hostility atmosphere and spread it among soldiers, for starting military actions it was necessity." It is actually resembles today's situation.
"We could not obtain a transitory agreement with Azerbaijan. We could not create staility in the regions which muslims lived. We utilized weapons, violated, sent army, destroyed, but we were unsuccessful even in this issue and our government lost a power. We could not establish our government in Vedibasar, Sharur-Nakchivan even with the aid of weapons, consequently we lost and withdrew." Another confession of genocide, and the evidence of the reality about the regions which was mentioned in this statement are Azerbaijan's historical lands. If there were Armenian people, so they did not attempt to making a genocide and the lands could be easily conquered.
On 28th may, 1919 Parliament declared Armenia "united"… They declared that all Armenian lands under Turkish government were also mixed to Armenia… Some Armenians living in Turkey expressed their reluctance about this idea." Even Armenians living in turkish Ottoman empire guessed that these claims are meaningless and useless, and they did not support it.
"We did not do anything for chasing from the war. Without considering results we should try to get an agreement with turks. However we did not do even this." – Here is openly acknowledged that Armenians themselves were eager to make a war. In this situation turks were coerced to support themselves.
"When military operations started in our borders turks suggested us to negotiate. We rejected their proposal. It was a big mistake."- Our idea is confirmed here again…
"Our unforgivable mistake was our choice, we were in an inevitable position, and did not choose ways from war. We created reasons for war."- It is the third time confirmation of our thought.
"In the spring of 1919…requirements…were presented…to alliance states…the regions below were determined for adding to Armenia… the whole of Irevan region, Kars region, besides Ardahan, the south of Tbilisi, southern-west part of Elizabhetpol… Van, Bages, Diyarbakir, Sivas, Karin, Trabzon,…Marash, Sis, Jalal-Barakat, Alexandritta and Adana." Actually this nation should be psychologically abnormal for claiming other land as itself. In the regions which were mentioned above had never been Armenian country, and very few Armenians lived there.
" We claimed Big Armenia from Black Sea till Meditteranian sea, from Karabakh to Arabic deserts."- Another confirmation and indicator of several evidences to armenians' abnormal illusion.
"It was really an extraordinary and unbelievable situation. This claim was come from Paris Armenians delegation, and we people from colonies agreed with it."- We can see with this acknowledgement the people behind these events. Parisian Armenians! Actually Parisian Armenians were not alone with this illusion, they were supported by French who were known as hostiles to turks. We have already observed the event resembling to it.
"We could not separate the state and part, party ideology always mixed with government's actions. We were not government people."- With this statement Ovanes Kachanuzi confessed that Armenians had no state tradition and government members.
There are a number of such acknowledgements in the book. Generally the book is dedicated to Armenians' stupid illusions, hostility to Turkish people, their hopes to Russia, USA and several European countries, and with this believes choosing wrong directions. The book is mostly a documentary confession. Understanding all these facts Ovanes Kachanuni suggested to Dashnaksutyun party withdrawal from policy-"Yes, I suggest a suicide. Party should be discharged. Therefore, this party has not got anything to do."We would like to mention again that this report was revealed in 1923, april. In addition, we would like to add that this report was banned in Armenia, and publication and spreading these facts were prohibited.
"KarabakhİNFO.com"