20.06.2014 | 13:26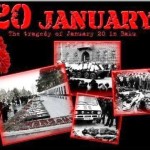 Caucasian peoples who are groaning under the tyranny had two- time national awakening in the last century. Awakening happened in the beginning of the century against The Russian imperia, but at the end of the century was a movement against the Soviet Russia. However, all of the national awakening was bloody resulted. 20 January massacre was implemented in the context of Russia's bloody terrorist practices. However, it is clear that if we have a glimpse on careful study of the massacre because of objective and subjective reasons, might not have happened. In other words, it was possible to avoid. But who called people to gather at square, did not make any efforts in this regard. On the contrary, it became clear, that such persons were the supporters of Moscow.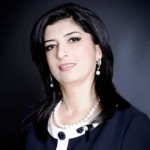 MP Kamila Aliyeva in an interview to KarabakhİNFO.com" e – magazine, shared her following thoughts. According to K.Aliyeva this day was one of the bloodiest in modern history: "24 years ago the Soviet army implemented a bloody terror against the people of Azerbaijan, who rose for the sake of freedom. At that time, it would prevent the massacre. "According to deputy, Armenian policy stood the tragedy: "It was the end of the 1980s, because of double standard policy of the Soviet government gave a further chance to the Armenians, toimplement territorial claims against Azerbaijan. January 20 massacre was the culmination of these events. "According K.Aliyeva,though 20 January tragedy no need to cry today: "We have to be strong. Because this is our heroic history.Our great leader Heydar Aliyev said:Martyr swill never be forgotten . This blood will be avenged. I hope that under the leadership of the Chief we will receive back our territories. God bless all the martyrs. "
"They sacrificed peoplewith false slogans"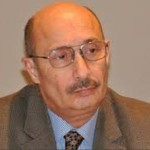 According to political scientist Z. Alizadeh , this event was a joint operation of is a confidential service of Moscow and the party mafia: " I have repeatedly said that we need to avoid the model of Tbilisi . "They sacrificed people with false slogans"In his opinion, Moscow wanted to crush the popular movement: "Moscow had a wide range of possibilities. But our capabilities were limited. For example, I was an ordinary fellow in the Academy. My strength was weak to say my thoughts to board of directors. If a majority of the board of directors of the 70 years the party was spy,the others were silly. I could not prevent them. Therefore, it was inevitable. "
Z.Alizadeh says that people consciously ADR administration carried out the massacre: "They knew that what it is for. I think that it will be in favor and actually they came to power a year. But it's a big stone fell on the people that cannot go so far beneath her ​​. Look, as a result of the fact that Karabakh was occupied. People did not know the truth. There was deception. They were all political, cheat and scam artists. "
"Azerbaijan people merged with the blood of January 20″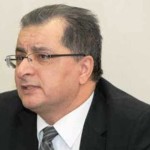 The analyst Jumshud Nuriyev in an interview to "KarabakhİNFO.com" e – magazine said that Gorbachev was able to stage ethnic conflict a political. At the beginning of 1990, there were persons who wanted to come to power, but also the forces who had orders from abroad. It showed itself in early January events in Baku. It happened on January 13 sabotages. Then they created the Council of National Defense. Instead of prevent any type of event, but they forced to fall back. At the same time, their own interests surpassed t national interests. In other words, these people were forced to carry out the orders of others. In all cases it was impossible to avoid the massacre in Baku. But it could have been in a small scale. That's 130 dead peoplehere, but in any case, it was less than half could die.
J.Nuriyev that we were able to demonstrate our will as a nation "to unite the people needed something, it was January 20.
According to him,20 January happened because of the negligence of opposition, as well as the lack of ability to lead the nation: But that time people of Azerbaijan were not as smart, intelligent and thoughtful as it now. At the same time, it was not a patient. Instead of being patient with each other we are patient to the events.
"Square movement activists could made effort to prevent the tragedy on 20 January"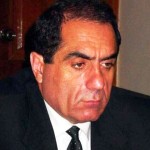 Qabil Guseynly political commentator told to us that time, our people were active enough: "Toward the end of the 1980s Armenians demonstrated hostile policy. Azerbaijan people knew full well that they referred to the actions of Moscow. Basically, Moscowwanted to break up Azerbaijan. Therefore, the national liberation movement took place in two directions: Armenian separatism, but also support of Moscow's actions. "
According to him, if the people would be indifferenttroubles caused to him the incident on January 20 could not be: It would not have happened January 20 massacre. But the people are not only revealed the national self-esteem, as well as the national liberation struggle of the people was considered by the United Nations. Therefore, these events should be viewed as a natural historical process. And this definitely was going to happen. "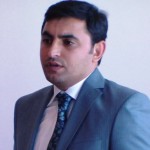 Central Office of European Chamber of Foreign Affairs and International Relations vice – president, a young political scientist Ulvi Kazim believes that if square movement activists were more careful vigilant, losses would have been less. "Onlysquare movement activists could have made serious efforts to prevent the tragedy of January 20" he added.
Fuad Huseynov
"KarabakhINFO.com"