19.11.2014 | 11:54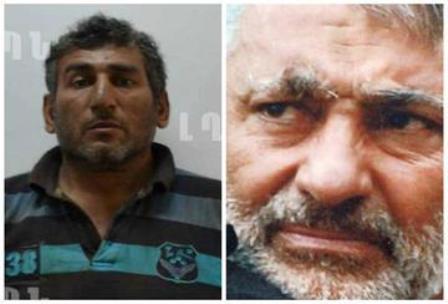 The bodies of the Armenian pilots must be exchanged for our hostages Shahbaz Guliyev and Dilgam Askerov, who are held in Khankendi, the deputy of Milli Majlis (Parliament) of Azerbaijan Elman Mamedov told Novosti-Azerbaijan, Oxu.Az reports.
Three Azerbaijanis Dilgam Askerov, Shahbaz Guliyev and Hasan Hasanov were taken hostages by the Armenian side in the occupied Kalbajar region of Azerbaijan in June of this year. Hasan Hasanov was killed, his body was handed over to the Azerbaijani side.
On November 12 helicopter Mi-24 belonging to the Armenian armed forces, following the course of the fighting in the air space of 1700 meters to the north-east of the Kengerli village of Agdam region, attacked Azerbaijani positions. As a result of fire opened by the Azerbaijani side, the helicopter of the enemy was shot down.
"There is a good opportunity to free our people from captivity, and the Azerbaijani authorities should take this chance," MP Mammadov said.
"The Armenian side has already appealed to the International Committee of the Red Cross and other international organizations for the return of the pilotsə bodies. I suggest that the Azerbaijani authorities exchange the victims of the Armenian pilots for two Azerbaijani captives who are on an illegal trial in Khankendi, and they are tortured. I am sure that the Azerbaijani authorities will do it," the MP said.
The conflict between the two South Caucasus countries began in 1988 when Armenia made territorial claims against Azerbaijan. Nagorno-Karabakh region and seven surrounding districts – 20% of Azerbaijani territory – are under occupation of the Armenian armed forces.
In May 1994, the parties reached a ceasefire, and despite the efforts of the Minsk Group, the negotiations still bring no result.
The four resolutions of the UN Security Council on the liberation of the Nagorno-Karabakh and the surrounding regions have not yet been fulfilled by Armenia.
"KarabakhİNFO.com"