27.08.2014 | 17:01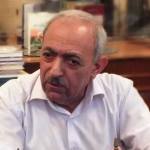 At the end of last year, the President of Russian Federation (RF), Vladimir Putin during his visit to Armenia when he was asked the question " If Azerbaijan begins the military operations, how will be the reaction of Russia?" and his answers to this question caused my ironic smile. "We would like that, the region which so close to Russian borders and have a close relationship with Russia never run the blood. We want from now neither Armenians nor Azerbaijanis to shed blood in Nagorno-Karabakh . It is clear for everyone that cause of my ironic smile was at the end of the last century and beginning of current century with the participation, to be more true, with the "authorship" of this country there was contradiction between the bloody incidents in the neighbouring region and the citation of RF president .
However, due to certain considerations that I didn't speak about the same words of Putin at that time: the head of one of the leading countries in the modern world Russia said that he doesn't want war and these words caused my smile. But after 6-7 months the citation of Mr. President which we were mentioned above there is complete contradiction with the other speech of him .
At the beginning of July, V. Putin said in his speech at the meeting of Commission on military-technical cooperation with foreign countries:
"During the first six months of this year, sales capacity of Russian arms and ammunition abroad were $ 5.6 billion, …, the total portfolio of export orders reached approximately $ 50 billion… Now it is important to strengthen the presence of Russian in the global market of arms and ammunition, of course, … it must help to open new high-quality jobs. "
Of course, at first glance there is no singularity, a significant part of the economy of most countries of the modern world is the trafficking of arms and ammunition, and Russia takes one of the first places. This is one side of issue. Now, let us pay attention to the other side of an issue. Where is going selling and buying weapons and ammunition and what does it service ? It is undisputed that, it serves only one purpose – to shed human blood!
That is to say, any state that sells guns and ammunition, including Russia, becoming an inevitably sinner of shed human blood. Still, however, this issue has a negative side: it is undisputed that any country which sells arms and ammunition, also Russia, has interest in the wars in different regions of the world, in other words bloodshed . In this case, Mr. Putin's words addressed to aggressive Armenia about saying "no bloodshed", if we say soft , it is not sincere.
Russian president " we do not want the bloodshed"words reminded me for some reason the words of the famous Russian poet Yevgeny Yevtusenkonun that Edward Kolmanovskinin composed the song in the middle of the last century "Do Russians want war?" ("Li Russkiye voyni Xotyat?").
To tell the truth, not only me, but most of the people in the former Soviet Union were very fond of that song.
The essence of this song is about what-who – silence, and soldiers who sleep under the birch and poplar, soldiers who sacrificed themselves for peaceful sleep of people in the whole world, you can ask Russians they will say that they don't want to wage a war. I think there is no doubt to put an equality sign between "no war" and "no blood" expressions. That is to say both expressions have the same meaning. In other word, if a person doesn't want war it means he also say no bloodshed or vice versa.
Yes, neither Russians who had seen torture of Great Patriotic War nor other nations who considers the giant USSR as homeland really didn't want war! But unfortunately neither Russians nor Russia is same as today and their leaders were not worldly wised people of hard time of history.
Modern Russia is not only wants a war (blood), even doesn't avoid to use methods that the most heinous, systematic and planned to create war hotbeds in the different places of the world which can cause mass slaughter of people.
The incidents happened with the authorship of this country in Chechnya, Karabakh, Georgia, Transnistria, Ukraine, and other areas has taken place in front of our eyes . (I didn't want to talk about the long-windedly, illogical and baseless war in Afganistan, Vietnam and in other places by the former Soviet Union – Russia, which the largest country in the world at that time). The last fifteen years, the Russian government , to be more specific, Putin's "peaceful" politics is obvious. Among the objectives of the that policy selling of arms and ammunition "served" bloodshed of the people takes one of the first places which mentioned in the citation of Putin above. There were a lot of things under the dream of "No blood" of Putin. By the way who knows maybe Soviet Russia laid the foundation of Karabakh war and who knows if the current president of Russia Putin who say no bloodshed if he wants Armenian-Azerbaijan conflict which paralysed life in the South Caucasus region can be resolved within a short time?
If he really does not agree to the bloodshed, why he doesn't want to end Armenian Azerbaijan conflict which lasted for over twenty years, and caused bloodshed of millions of people? Is clear: his political ambitions and secret and expansionist plans does not allow to do it.
It seems unusual that the Russians want war on the contrary of poet words "Russians don't want a war" of the Y. Yevtushenko which we mentioned above.
If they think differently Russians are tired of the wars are waged by Russia in the different regions and will require the account from a president that " "We all are ready to sacrifice our lives for our country, but why do you interfere to Karabakh, Abkhaziya, Southern Osetia, Transnistria,Ukraine …What are you doing there and they kill our sons?
" Russians do not ask, Putin "who does not want bloodshed," continues to pursue his plans and ambitions for the cost of blood of Russian and other nations' sons.
And it would obvious that the citation of the current president of Russia Vladimir Putin "We would like, region that so close to the borders of Russia, which has close ties with Russia never will be bloodshed. "After this we would like neither Armenians nor Azerbaijnis bloodshed will be in Nagorno-Karbakh" is not real, these words had been said for deceiving people .
In fact, the reality and situation are completely different.
"KarabakhİNFO.com"