11.09.2013 | 05:20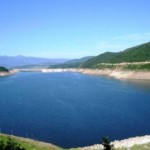 Environmental terrorism – is realized by a specific country or a person to others' resources and damage the flora and fauna. Such destruction of natural resources and damage should be caused deliberately. For many years, our country is suffering from our neighbors' commitments which can be depicted as environmental terrorism. Armenians' terrorist war has transformed from active armed phase to "cold terrorist war" and in this new type of war they utilized various means. Armenia's war against Azerbaijan comprises ideological, information, moral, social spectrums and can be called cyber terror. The most important thing in this issue is Azerbaijan rivers which cross Armenian territories and are poisoned by them with chemical, biological and other radioactive wastages.
Armenia's environmental terror is very changeable in order to realization mechanisms and essence. Pollution in water storages is another type of Armenian ecological terror mechanism. We should take into consideration that ratio of fresh water in South Caucasus is allocated like 62% to Georgia, 28% to Armenia and 10% to Azerbaijan. At the same time three fourth part of Azerbaijan territory is laid on the vastest water storage of our country Kur river. Each year 350 million cubic meter polluted water flow from Armenia to this river.
Furthermore, Armenians' energy, chemistry, communal-service factories reveal serious wastages and flow it into the branches (Okhuchay, Arpachay, Razdan) of Araz river. Consequently, micro fauna and micro flora of 43 km bench of Araz river was devastated. Due to Armenian environmental terrorism the level of pollution in Araz river is higher than normal.
Therefore, the main branches of the river passes through the territory of Armenia, Metsamor nuclear power plant in the country flows emissions into the Razdan branch in spite of all the international pressure , as well as we should take into account that terrorist state did not join the convention of "water streams flowing through borders and international lakes, use and conservation" accepted in 1992. After all of these facts the ecological disaster seems irrevocable.
Insufficiency of current circumstances in the lands which are under invasion makes trouble. Armenia who conceals the real situation there deliberately, so we can only suppose some implications. It is known that the natural elements of the area closely interact with each other, and the change of the elements is given to others.The solution of fresh water problem in Azerbaijan is very considerable nowadays. The improvement of irrigation, the provision of cities and villages with such devices are very vital issue for arid lands in Azerbaijan. Wide river streams coming through Small Caucasus mountains which under invasion now are playing an imminent role for formation of water supply. All rivers which take its sources from this mountain, especially right branches of Kur – Tartar, Hakari, Khachinchay, Kondalanchay and others bring a lot of water with themselves. There were formed artificial lakes and irrigation canals over them. There are several other mineral resources which constitute Azerbaijan's overall fresh water' 39,6% ratio. One of such complexes which were utilized for electricity and irrigation is Tartar hydro complex. Tartar rivers starts from Kalbajar region and flow through Agdara, Tartar and Barda, then pours into Kur river. Tutgu, Lev and Ayrin rivers are branches of Tartar. The height difference between its source and mouth is 3117 meter.
This complex was built with the money which was allocated for Azerbaijan SSR in 1976.
The total water capacity of 560 million cubic meters, dam height is 125 m. Sarsang water storage is the highest reservoir according to its dam's height. Sarsang water storage is now in Agdara region, which is under invasion. Sarsang reservoir provided 6 regions (Tartar, Agdara, Barda, Goranbor, Yevlakh and Agjabadi) of the Republic with water for irrigation.
It became to a big menace to our countries' national interests that Armenia has blocked the biggest fresh water reservoirs of Azerbaijan. Sarsang water electricity station which was formed in Tartar hydro complex produces electricity for Armenians.As a non-legal entity Nagorno-Karabakh does not convey any responsibility in front of international organizations, thus the environmental conditions are going much worse there. Therefore after freeing these lands we will need many years and enormous finance for recovering these conditions.Terrorist Armenians who violate ceasefire are utilizing Sarsang reservoir for their own disgusting intentions. Therefore, they open the canal during spring and autumn for damaging Azerbaijan lands and making floods. Armenians flood mines through water for blowing in Azerbaijan lands and causing disasters in our lands.Arsen Ambarsumyan, an author in the site of armyanskaaya-pravda.ru uttered about this issue and cited that Armenia can clock the sources of the rivers which flow Azerbaijan and make water shortage. The author supposes that, it is very interesting why Armenia still does not utilize this option when Azerbaijan and Turkey blocked them.
This idea firstly revealed by politician Levon Malik-Shahnazaryan. According to his words the rivers which supply Agstafa, Tovuz ,Kazak, Goranboy, Beylagan, Agdam, Fuzuli regions which are under Azerbaijan's control are starting from these regions sections under supervision of Armenia and they depend on it. Therefore, Armenia should use this "privilege". The Armenian author wrote that if it would be possible to decrease the half of water, Azerbaijan will meet serious water insufficiency and the capacity of Kur and Araz rivers will diminish immediately.
"Lragir" newspaper, publishing in Armenia informs according to the journalist from Karabakh Armine Narinyan who revealed in his Facebook social network account that majority of fish in Sarsang river is dying .
Destruction of fish is due to the exploitation of natural resources in the Karabakh by "Beytz Metal" (Base Metals) Company ("Valleks" group of companies) . At the time of processing of gold-copper deposit in Drambon they throw wastages into the river. People who are living in the regions around the river verified this fact. In this information also was uttered that the director of Base Metals cited that resources in Drmbon are nearly finished. The company is planning to start its exploitations in Cakhkashen base in Agdara in 2015.
These words are enough for giving warning to Azerbaijan and depict the terrorist policy of Armenia to the international organizations.The president of ACSDA and the member of Parliamentary Assembly of Counsel of Europe (PACE) Elkhan Suleymanov has rightly noted that during the invasion period Sarsang reservoir' technical devices and gears were kept in bad conditions and they were not served well, which impose this storage into dangerous situation. Therefore, the water reservoir is more likely to collapse due to natural disaster, technical, or deliberate provocation. All these noted challenges turned Sarsang storage into the biggest menace to our security. Passing time is increasing this danger. It is possible each moment due to provocative, man-made or natural disasters may occur as a result of the accident, as well as the ecological crisis and the failure of biological diversity, 400 thousand people in the plain regions can meet the problems of mass destruction which can trigger the re-creation of a humanitarian crisis in the region.
According to the website a lot of www.sarsang.org villages of Tartar (Chayli, Seydimli, Hajigarvand, Zolkaran, Duyarli, Sarijali, Alasgarli, Bayandur, Buruj, Iravanli, Gulabatali, Hajalli, Yenidashkand, Gapanly, , Gasimbayli, Zumurkhach, Imamgulubayli , Mughanli) all over, some of the (Sikharkh settlement, Madagız, Hasangaya, Sahlabad, Korpusındıran, Gazakhlar, Soyulan, Dargalar, Nazarli) may be partially under water.
Due to the MP Elkhan Suleymanov's work in PACE the committee approved the draft of the resolution "in the occupied territory of Azerbaijan Sarsang reservoir may cause a dangerous humanitarian disaster" on first September, 2013. This resolution was sent to the Bureau for review. The committee also advises to the Bureau that this issue should be sent to Social, Healthcare and Permanent Development committees for discussions. From the rivers which come from Armenia to Azerbaijan can be found poisonous and chemical items which are more than normal and it negatively affected flora and fauna alongside the river. It can damage Azerbaijan people's gene fund and create various diseases among them. This policy implemented by Armenia can be called environmental terror. Unfortunately, Armenia still is not acknowledged by international organizations as an aggressor, though they maintain control over Azerbaijan's one quarter part of territory, especially in Sarsang reservoir, which violates strongly Azerbaijan's legal regime and international law.
Zaur Aliyev
Member of the ANAS.
The chief of the scientific center of Diasporas and Lobbies
Doctor of Philosophy.
"KarabakhİNFO.com"