28.11.2013 | 08:01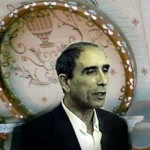 "Talented singer Rustamovwhile retaining style of music added a few of the successful elements to it. These elements correspond to the logic of the development of mugham performance art so, they agreed to come. "
KhuduMamedov, "Literature and Art" newspaper,15November 1975.
There are several well-known schools of music performing. Music is spread all over the country, its main institutions created their own independent schools as centers of creative music in Baku, Shamakhi , Ganja , Nakhchivan. Special interest is Karabakh School of music. Performers born in the land of the Karabakh has opened a pre-determined their fate. The sound is good for everyone in the birth -Karabakh – It does not matter whether the mountain, or plain – in fact, it was an ideal location. Because the inhabitants of these places were people who grow with honor as much as possible can sing any folk song as mugam singers. It said that music gives richness to the human heart; it is the most pure, sets the most sincere feelings. Karabakh, it occurs in the interaction between man and nature: the richness give first in nature. Therefore, because overall beauty of the heart in these places, the people are extremely sensitive to music.
Conservatoire music culture of the people of Nagorno-Karabakh impacted in Azerbaijan, developing minds of their fellow citizens, noble feelings of the world. That was the nature of these places, catching the spirit of the beauty that is reflected in the unique musical culture."Karabakhshikestesi " which has become a symbol of Karabakh popular music.
Nagorno-Karabakh,one of the well-known singing school representatives is QadirRustamov who has  high vote and in all registers can demonstrate sound qualities .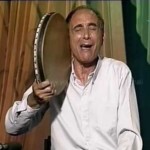 Rustam Qadir Cərgəz son was born in 1935 inAgdam .He is one of the well-known Karabakhsinging school. Rustamov trained as a singer in Agdamregion.He received lesson in First State Music School from master Hajibaba – Huseynov's, and then continued his education in Agdam .With pleasant voice and unique singing style,hegained the sympathy of the people. Although he cannot express in words his citizenship, he was able to sing the lyrics and mughams warmly .In other words , Q.Rustamov was friend of wounded hearts .There are a lot of documentary films abouthim.;" Heather 's life" (film , 1981 ) , " Rustamov " (film , 2001 ) , " Architect " (film , 2006 ) , " The voice is the voice of Qadir " (film , 2007 ) , and " there Mugamat the ground … " (film , 2009 ) are among the masterpieces of film culture treasury.
The film dedicatedU.Hajibeyov, Rustamov has played JabbarGaryagdi's role very well.
He had the character of a Turkish loud voice – elegant, haughty.
One of" Shur "group representatives was Q.Rustamov .Rustamovhas melancholy voice.Its ancient folk song "Sonabulbuller" is an example of lyrical singing tone. This song almost had forgotten for many years. But Rustamovhas returned to us with his sweet, playful, melodic,smooth voice and sophisticated decorations talent. He was also a skilled improviser.
Rustamovdastgahs music performed with great skill inKarabakh weddings, celebrations. A variety of performed music Rustamovdastgahs – "Rast " , " Chahargah " were recorded and kept in radio .
Achievements in the field of national musical culture, he gained the highest award "Glory"award.
 On December 14, 2011 he died at the age of 77.
A.Tagiyeva
Collaborator of Azerbaijan Academy of Sciences 
"KarabakhİNFO.com"