26.09.2013 | 06:56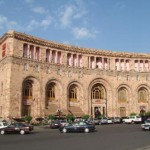 During the visit of Serj Sarkisyan to Moscow, his immediate decision about joining the Customs Union added new colors to the circumstances around Nagorno-Karabakh. Actually we can not call this decision unexpected for us. The analysis of Russian-Armenian relations did not allow the official Yerevan to act differently and realize more logical actions.
There were several critics toward this commitment in the social-political arena of Armenia, though they did not sound sincere. Considering that even external borders of this state are protected by Russian soldiers, so this country is the most obedient and flattering ally of Russia now. Virtually, it became into the province of Russia, which means Armenia has no other choices. In these days where was unbelievable atmosphere to Russia, holding surveys among people uttered that 55% of Armenians still see Russia as a guarantee to the existence of the state. The number alone says a lot. Certainly, dependence of Armenia from Russia is mostly because of Karabakh problem. It does not care if the government by Sarkisyan or someone from the opposition this reality will never change. Therefore, the proximity between European Union and Armenia could be very deliberate political game for increasing the "price" of Armenia and obtaining concessions from Russia. After Sarkisyan's decisions, there were several strict statements made by European Union countries,. The ministry of foreign affairs of Lithuania Linas Linkyavichus gave an interview to the AFP news agency and said : Armenian joining to the agreement about " Deep and Comprehensive Free Trade Zone" blocked their chances. We certainly accept all states' choices with profound respect. However, it is impossible to become a member of two organizations with different tariff requirements."
The ministry of foreign affairs of Sweden Carl Blidt revealed his approach toward this issue via twitter social network : " Perhaps, Armenia breaks its links with EU with signing the agreement about "Deep and Comprehensive Free Trade Zone" and realize integration to Russia. Armenia's decision to be a member of Customs Union and participate in Euro Asian Union occur 180 degree changes in the policy of this state."
KarabakhINFO.com learnt the views of prominent Azerbaijani politicians about this issue.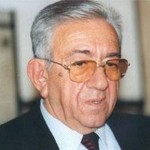 Politician Vafa Guluzadeh uttered in his statement that the steps realized by Armenian government put the party in force in a difficult position. After the collapse of USSR Armenia could not get any profit from Russia, so according to the interests of Armenian nation this country actually needs the integration to the West. "Ter-Petrosyan uttered the future of Armenia in 1998. The former leader of Armenia cited that if they can not get peace with Azerbaijan, there will not be able to form the future of Armenia. Ter-Petrosyan tried to normalize the relations with Turkey and Azerbaijan. Russia terminated his government due to these commitments. Petrosyan promised to the preferential peace in 1999. However he also could not stay on his position till the end. After the shooting in the Parliament the situation changed ultimately."
V. Guluzadeh expressed that Armenia was made to join the Euroasian Union and it will not emerge any strict changes in the current situation in the region. "The current situation in the region is in frozen conflict conditions. Russia tries to prevent the peace with all attempts. Russia wants to keep both Iran and Armenia under pressure. Therefore, there was not able to realize any changes in the region. Russia maintains its previous claims, and deepens them. Russia is not able to do more than it in the region. If Russia had strong economy, former USSR would be rebuilt again"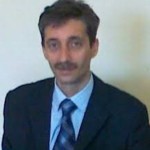 Politician Elchin Khalidbayli uttered that Armenia proved that this country is a province of Russia with its step. "Armenian president Serj Sarkisyan with his visit and its consequences verified that Armenia is the regional force post of Russia. We can call Armenia even the possession or informal province of Russia. Russia understood again that they even do not need to press on Armenia for getting the things they want. "A tiny menace" is sufficient for Russia. Armenia should sign an agreement with European Union for associative membership in october. This intention by official Yerevan worried the Kremlin. Such an agreement could be the first stage for breaking Russia's pressure in Armenia. Furthermore, the associative membership with EU could bring failure to the Russian president Vladimir Putin's project of creation the Euroasian Union. Therefore, if Armenia could escape from this union other CIS can chase easily too. Certainly, Russia would never permit Armenia to fail this notion. Thus, they urgently called Sarkisyan to Moscow. They explained him there that Yerevan can not realize any commitments without permission of Russia. Such a step can bring a menace and suspicion even to the existence of Armenia." In his statement he connected the Armenian position with war messages made by Azerbaijan. "Undoubtedly, they can add into the context of the agreement the possible military intervention of Azerbaijan. Thus, they could explain Sarkisyan that Azerbaijan with its social, economic and political strength can eradicate Armenia from the world's map. If Azerbaijan is still calm and in awaiting position it is directly related to Russian protection of Armenia. If Russia takes its hand from Armenia, their thrilling defeat can be got in few hours. So Kremlin threatened Armenia with Azerbaijan's military power and made them "join" Customs Union. However, it can not be a pressure tool for Azerbaijan. Furthermore, this membership also can not bring positive changes in Karabakh conflict in favor of Armenia. Azerbaijan's international position is not the same with Armenia. Moreover, Azerbaijan is not on the list of states where Russia can coerce to do something with pressure. Certainly, it is possible that Russia will try to pressure on Azerbaijan. Nevertheless, Azerbaijan's international; position allows to make harmless these pressures.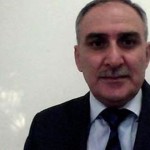 Politician Natiq Miri uttered in his statement that Sarkisyan's decision of joining Customs Union was the result of Russian pressure. "It is directly related with the guarantee to Armenian security. Russia will never permit Azerbaijan to solve this problem and free its lands with the military way. It means the maintaining of the current status quo. For retaining the balance in the region Russia will last the supplement Armenian army with modern weapons. We should note that Russia has other tools for pressuring on Azerbaijan and they will use it for making government join the Customs Union. Therefore, they consider Azerbaijan and Ukraine as key states for realizing Customs Union and Euroasian Union political projects.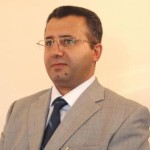 Politician Hatam Jabbarli uttered that Armenia entered into Russian orbit with this step. "Sarkisyan's statement about the political-military and security agreement with Russia sounds like going to the church for freeing your guilt. Sarkisyan wants to influence into domestic public opinion and tries to reform it with such expressions. We can feel that Sarkisyan wants to attract European countries' eyes in this issue that Russia pressured on them with political and security mechanisms. We can cite that Armenia entered into the orbit of Russia now."
He noted that new stage for Armenia has started. "The new security stage in policy and economy starts for Armenia. However, it is ambiguous to the government itself which perspectives will bring this stage to Armenia. Armenia should "gather all eggs into the same basket"/ It is the inevitable conclusion of 20 years wrong foreign and security policy."
Hatam Jabbarli also connected this situation with the annual money allocation to so-called Nagorno-Karabakh regime's budget. "Armenia which keeps Azerbaijan lands under occupation could flourish its feeble economy, however they prefer to allocate money for buying new weapons. Azerbaijan's improving economy allows us to buy weapons for billion dollars. Azerbaijan equips itself for liberating its lands from Armenian invasion. Armenia arms for not allowing us to get our lands back.
There is a tiny psychological issue in it. So-called regime is living with the money from Armenia's budget and cannot give back to it. Money allocation from Armenian budget to Nagorno-Karabakh regime is like the repeating natural disaster annually. Not clearing one's consequences the other starts and Armenian budget is not able to meet this disaster anymore. "
Mehman Hasan
"KarabakhINFO.com"