17.01.2013 | 12:34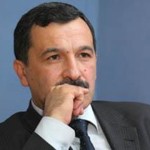 Aydin Mirzezadeh: " As the influence of Sarkisyan is not so high, there will be falsification in president elections"
The Central Election Commission (CEC) of Armenia already elucidated the names of candidates who will participate in presidential elections. So, the names of 8 candidates were approved to participate in presidential elections in 2013. This are the president of Armenia, the chairman of Armenian Republican Party Serj Sarkisyan, the leader of National Fortune Unit Paruyur Hayrikyan, the leader of Freedom Party, the ex Prime Minister of Armenia Hrant Baqratyan, the chairman of government staff of Jaranqutyun party, ex Armenian Minister of foreign affairs Raffi Hovhannisyan, the chairman of radiostation "Radio Hay", politics Andreas Qukasyan, the ex Minister of Foreign Affairs of unrecognized Mountainous Karabakh Republic Arman Melikyan, the chairman of National Unity Party Aram Harutyunyan and the man who nation does not know and who presents himself as an expert of epic poetry, engineer Vardan Sedrakyan.
It is interesting that first 15 people applied to CEC. But then with the efforts of S.Sarkisyan 7 of them took candidacy back. Most of them told that this is related to the 8 milyon dram (20 thousand dollar) "candidacy fee" which should be paid to CEC. But in reality the main reason why they refused their candidacy was that S.Sarkisyan realized his ideas.
Due to this, "KarabakhINFO.com" asked thoughts of Deputy, the member of political council of YAP (New Azerbaijan Party) Aydin Mirzezadeh. He told to our e-journal that, though there are enough strong candidates in opposition side, they went back and showed indecision. "Especially the backwards of Levon Ter-Petrosyan and as nobody gave candidacy from Armenian National Congress which he leads, made the work of Sarkisyan easy".
Due to the Deputy, the prevention of the most candidates shows that Armenia tries to use all official state resources in order to make the way of Sarkisyan to presidency easy. Today neither S.Sarkisyan nor others are considered strong among candidates. But Armenian society again put the interest of making S.Sarkisyan president for next 5 years. But nobody can guarantee that people will not go to streets and make protests".
About the falsification of election, A.Mirzezadeh told that, as the influence of Sarkisyan is law, there will be negative steps: "Neither during his work as Minister nor the last five year the influence of Sarkisyan was high. The unlucky foreign and internal politics, the often mistakes in solution of Mountainous Karabakh problem is considered his weak side. The slaughter of people, who went to streets after the last presidential elections, is considered as bloody pages in his biography. If consider that the influence of Sarkisyan is not high, it is clear that there will be falsification in elections. Also, though many Armenians work outside of Armenia, they have passport registration in their country. This people will be used enough too. That is why we can speak about the falsification of this year presidential elections as it also happened in previous years.
The Boycott call from opposition candidate
By the way politician Andreas Qukasyan called other candidates to boycott the elections and take their candidacy back. BBC notes that, he called his candidate colloquies to begin citizen movement against the "criminal system": "I suggest to exit from the election struggle which was prepared by Armenian Republican Party and is defined beforehand and to begin citizen movement for changes. Society waits from us concrete step not the meaningless struggle for the second place".
Qukasyan already applied to the chairman of CEC Tiqran Mukuchyan about the free elections in the republic and declared unlimited hunger protest: "the free elections are not defined in Armenian Election Code. In spite of this, presidential elections should be held free in order to consider it real. The existed unbelief of society to elections, draw the will of nation down", it is said in declaration of Qukasyan.
Due to his words Armenian citizen has no enough information about the state obligations in order to guarantee his/her election rights until today.
But the "Iragir.am" internet site of Armenia values the boycott call of A.Qukasyan as a good idea.
"This is a citizen answer to falsification of elections and the seizure of election rights by S.Sarkisyan. But that call was not done in the frame of existed conception of "who with us is against of us", that is why there was no reaction. Because the candidates to presidency can suggest to nation".
Sarkisyan seizures all progressive ideas
Due to the internet site political technologists of S.Sarkisyan could catch global tendencies of modernization and to retranslation of them in Armenia. Due to "Iragir.am" the opponents of S.Sarkisyan have only one way and this it to join under the idea of controlling his politics. "That is why, this is a serious problem. It seems that few people believe in him in abroad and in Armenia".
They say, the course of S.Sarkisyan in this case is somehow demagoguery: "This is proved as there is no results of absence of strong reforms in last five years. We can note very few changes. For example, freedom of speech. There are no changes there. Society did not get the opportunity to influence decisions in politics and economics of country.
It is noted that, the elections are openly considered by political technologists of S.Sarkisyan as the struggle of ideologies: " Sarkisyan should win. For this there was a political call. But either the opposition was not ready for political discussions, or S.Sarkisyan seizure progressive ideas. Such struggle was unlucky. The refuse of big political powers to participate in struggle before elections was thrown of political responsibility to citizen society. It is interesting if society will accept that responsibility? The development of A.Qukasyan is special answer of society".
Want to note that, presidential elections will be held in 18th February in Armenia. The election campaign will begin in 21st January and will end in 16th February at 00:00.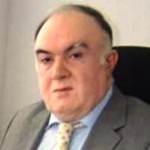 The director of Analytical information department of Parliament, political analytic Aydin Agayev told to our e-journal that, if Petrosyan and Tsarukyan would give their candidacy to presidency the election intrigue in Armenia could attract attentions: "It was considered that, in that case the situation of S.Sarkisyan would not be good. But none of them gave candidacy. Tsarukyan gave so many promises. He even had visits to abroad. It was waited that he could gain the support of Europe. So the election intrigue in Armenia would be serious. But it did not happen".
Due to him, the candidacies of others are falsification. "This is for making background like there will be many candidates and competition, there will be serious struggle. There will not be any competition and struggle. Sarkisyan is already president. That is why the interest to these elections is decreased".
He noted that, Sarkisyan deviated from elections before: "It could happen that the previous president Koceryan could form some combinations. Tsarukyan was a man of Kocaryan. They made situation so that Kocaryan did not come near to the process".
A.Agayev also thinks that the elections will be falsified as there is such condition: "Of course there are powers who don't want his candidacy. Some Armenian representatives in Moscow speak against him. Such condition can influence the electorate. And electorate will try to show reaction to this".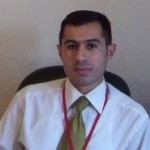 The chairman of the Center of Caucasus International Relations and Strategically Researches Araz Aslanli says it is not only difficult but also impossible to speak about the real elections in Armenia. He told to our internet site: "We should deal the formulation of internal and external politics in Armenia with Russia. That is why there cannot be topic about the free competition or election condition. Because it is contrary to put the free election condition and the factors existed there together."
A.Aslanli considers that in order to realize profits Armenians always prefer the collaboration with Russia: "either the decrease of count of candidates for presidency, or the processes after this should be valued in the same frame. It has very week probability to wait for the normal or even like normal elections. It is impossible. The Sarkisyan government will go on until Russia will want or until any extraordinary event will happen".
But the center director does not exclude that there will not be people who will want to struggle against this: " They will be answered from shouting to civil population to other savageness like it happened in first period Sarkisyan was elected. Or if the struggle will be stronger there can be results like he was the parliament chairman in 1999. But in any case may be Russia will not let any surprises".
Fuad Huseynzadeh
"KarabakhINFO.com"