02.09.2014 | 10:43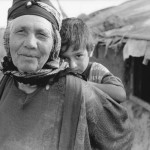 The Armenian –Azerbaijan Nagorno-Karabakh Conflict that rages on for the last more than 25 years remains a flash point in Trans-Caucasian region. Soon after collapse of the USSR Armenia started open aggression against Azerbaijan that was resulted withoccupation of 20% of Azerbaijani lands, including Nagorno-Karabakh and 7 adjacent districts. As a result of Armenia's aggression, accompanied by the notorious practice of ethnic cleansing, around 750,000 Azerbaijani civilians were forced to flee for their lives from these territories.
The resolutions of UN Security Council, OIC, Non-Aligned Movement,EU, Council of Europe, NATO and OSCE calling upon immediate withdrawal of forces from all occupied lands of Azerbaijanremain unimplemented.Pakistan always condemned continued illegal occupation of Azerbaijani territories by Armenia and called for a just and peaceful resolution of the problem on the basis of UN Security Council resolutions. This stand was expressed in two resolutions (dated 01.02.2012 and 05.10.2013) of Pakistani Senate.
The ceasefire agreement signed in 1994 between conflicting parties is being regularly violated causing loss of numerous precious life.
Recent taking hostages of three Azerbaijani IDPs and murder of one of them is yet another testimony to Armenia's notorious policy of ethnic cleansing that aimed at consolidation of the results of aggressionand prevention of hundreds of thousands of Azerbaijani civilians to exercise their right to return to their homes from which they were forcibly expelled.
On July 2014 the Armenian media outlets reported that an Azerbaijani "saboteur group" has been captured by the armed forces of Armenia in the occupied Kalbajar district of Azerbaijan. It was also reported that one of the Azerbaijanis showed resistance and was killed. No other details of the circumstances of detention of these Azerbaijanis were presented.
But has actually happened was that three Azerbaijani civilian IDPs those were DilgamAskerov, ShahbazGuliyev and Hasan Hasanov, were captured by the Armed Forces of Armenia, while visiting peacefully the Shaplar village in the occupied Kalbajar district of Azerbaijan – the hometown ofDilgam. Hassan was murdered under unknown circumstances. Following its usual pattern of behavior Armenia refused to return the corpse of Mr. Hasanov to his relatives and hastily buried his remains in unknown location, in an effort to hide inhumane treatment and torture of the victim. The exact whereabouts of remaining two people and their health conditions is unknown.
The Kalbajar is one of the seven districts adjacent to the former Nagorno-Karabakh that has been under belligerent occupation by the Armed Forces of Armerıia since 1993. It was this invasionthat prompted the UN Security Council to adopt Resolution 822, first in series of 4 resolutions adopted by the Security Council related to the conflict. In this resolution the UNSC reaffirmed the respect for sovereignty and territorial integrity of Azerbaijan and urged to respect the inviolability of international borders and the inadmissibility of the use of force for the acquisition of territory. The Resolution demanded immediate withdrawal of all occupying forces from the Kalbajar district and other recently occupied areas of Azerbaijan. In its resolution 853 the Security Council requests the UN Secretary General and relevant international agencies to assist displaced persons to return to their homes. To date Armenia has not complied with this and other resolutions of the UNSC.
The Minister of Defense of Armenia Seyran Ohanian claimed that the captured Azerbaijani civilians are "saboteurs" and "criminals" and cannot be considered Prisoners of War. He stated that they committed a crime pursuant to Armenian law and they will answer pursuant to the requirements of "our laws and international norms". This statement by a high-ranking Armenian official is yet another proof of Armenia's direct military involvement in the conflict and that illegal separatist regime established in the occupied territories of Azerbaijan is under direct military command and control of the Armenia's Armed Forces. These civilians cannot possibly be prosecuted based on the Armenian laws, because they were on the internationally recognized territory of Azerbaijan, which is not under jurisdiction of the Armenia's laws.
Realizing the absurdity of the situation, later the Armenian side announced that these IDPs will be prosecuted in accordance with the "Nagorno-Karabakh Republic (NKR) Criminal Code". These actions too are doomed to failure and will have no legal effects whatsoever, since only laws of Azerbaijan have jurisdiction on its internationally recognized territory.
Even a quick look at the hastily fabricated "evidences" to present these IDPs as "saboteurs" show that they run contrary to military rules, go against all logic and human sense. It is ridiculous to assume that members of a Special Forces unit would disclose their personal profiles online and post in the internet their previous "missions".DilgamAskerov just like other hundreds of thousand IDPs expelled by Armenia from their native lands is naturally very attached to his home.Reportedly, for many years he has been traveling to his hometown in occupied Kalbajar district to visit graves of his parents posting the videos from his trips on "You Tube". It is absurd to expect that someone alleged to be on a"intelligence-gathering" or "subversive" mission would report his trips online.Dilgam's previous videos show that he "travelled light" with a small backpack and a single-barreled hunting rifle. Armenia claims that he carried an Kalashnikovmachine gun and Makarov pistol.
Armenia claims that it has captured "saboteurs" who were planning "acts of sabotage". However, having claimed that this was pre-planned action of the Armed Forces of Azerbaijan, surprisingly the Armenian side said that the captured group would not be treated as Prisoners of War. The Armenian behavior became even more ridiculous when at the end, according to the Armenian news outlets the so-called "Prosecutor General's Office of the Nagorno-Karabakh Republic" charged the Azerbaijani civilians with "illegal crossing of state border" – indeed absurd charge for Azerbaijani citizen enjoying their right for liberty and walking within the territory of Azerbaijan.6
The Armenian side went even further and claimed that one of the Azerbaijani IDPs (presumably Hassan) on July 11 attacked out of "ethnic prejudice" a vehicle killing one major and wounding the wife of Armenian military commander. At the same time it was claimed that incident happened in the course of action while "neutralizing" "saboteurs". But the fact remains that the placewhere this incident allegedly happened is tens of kilometers away from where two other Azerbaijaniswere reportedly captured, which also questions credibility of this story.
Charging these innocent civilians with "illegally crossing state border" is absurd. Dilgam and his friends never crossed the international border of Azerbaijan. They were on the territory of Azerbaijan and were visiting their native lands.
By denying the basic rights of detained civilians under the relevant Geneva Conventions, Armenia yet again violates international humanitarian law which the parties to the conflict are bound as stipulated by the relevant UN Security Council resolutions.It is therefore that the fate of more than 4000 Azerbaijanisin the captivity of Armenia still remains unknown.
It is pertinent to mention here about another event that has happened last month on Azerbaijan-Armenia border. Karen Petrosyan, with the aim of committing acts of sabotage as part of the Armenian armed forces subversive group entered the territory of Azerbaijan through the Armenia-Azerbaijan borderline.The Azerbaijani forces clashed with the group capturing K.Petrosyan and killing four others.However,Petrosyan suddenly passed away and reasons for the death were investigated by the medical experts in an open and transparent manner.The ICRC was also immediately informed on the case.
The question however is in different attitude of some western powers to these described two incidents. While exhibiting indifferent attitude to inhuman behavior of Armenia to Azerbaijani IDPs, the statements of "condolence and concerns" delivered by those powerslooks bias.It also sends some indirect encouraging signals to the aggressors and vividly demonstrates existing double standards.
By Tazeen Akhtar
"Pakistan in the world"