25.09.2014 | 10:44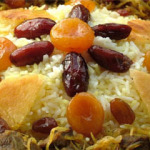 The fame of Azerbaijani cuisine spreads in all countries of the world. Foreign tourists coming to our country do not want to come back without tasting our meals in particular, rich and various Karabakh cuisine. The richness of Karabakh cuisine is confirmed not only professional experts but also Karabakh people.
Each region of Karabakh has its own unique dishes. Today we will discuss Shusha cuisine which is a part of the Karabakh cuisine.
Shusha cuisine is distinguished by the richness and uniqueness. It also became clear during the conversation with Shush people.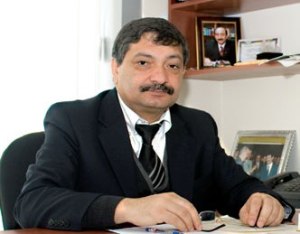 The president of the National Association of Culinary Tahir Emiraslanov said in an interview with us that Karabakh cuisine is an integral part of the traditional Azerbaijani cuisine culture. Historically, this cuisine has impacted other region's cuisine and enriched them: "Karabakh is located far from the sea, so people don't use the sea fish, they use river fish. In general, fish don't have a great place in Karabakh cuisine.
According to T. Emiraslanov, the cuisine of Shusha is quite rich: "The reason of this goes back to the Middle Ages. At the time of the Khanate well-known guests came to Shusha. For satisfaction of coming guests special and talented chefs gathered to Shusha. Shusha has rich voiced people as well as talented chefs."
When we talk about famous meals of Shusha T.Emiraslanov noted that the pilaf and kebab of this region are famous not only in Azerbaijan but also in foreign countries: " First of all I would like to talk about "Giymali pilaf" (Pilaf with force-meat).
Pilaf in Panahali Khan time
This pilaf was prepared in Panahali Khan time. Preparation procedure is as follows:
1 kg of mutton is put in mincing machine and fried in butter. 20 gr stoned cornelian cherry and 20 gr raisins are added over it. 500 grams rice is strained and put with force-meat as a layer to the saucepan and cooked. The ingredients for the (gazmag) crust are as follows: 500 grams flour, 1 egg, 100 grams butter are mixed each other and made lavash ( a kind of thin flat) and put in the bottom of the saucepan.
The other type of pilaf is "Gırkhbugumlu Pilaf" ( Polygonumed pilaf) . For preparation of this pilaf rice is soaked in salted water for 3 hours. When the rice boils the polygonum is added over it. 500 grams mutton are placed at the bottom of saucepan. If there is no meat you can add an egg over the rice. After putting meat, rice with polygonum is poured over the meat . Then oil is add and cooked.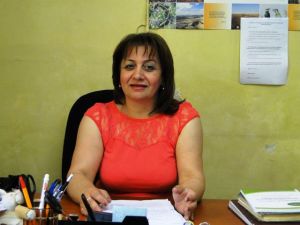 Pervane Garakhani who is originally from Shusha talked about the Shusha cuisine: " Shusha cuisine is distinguished from other cuisine". We have special spices and greens that other regions don't have. As a result putting our spices and greens the taste of the our meal becomes more delicious. One of the favourite pilaf of Shusha people is "Sheshdregili pilaf". For preparation this pilaf 1 kg rice is soaked in warm water for 3 hours, boiled and strained. Then 150 gr butter is added and cooked. 200 grams onion are fried in the saucepan. Stoned cornelian cherry and raisins are added over it. Then eggs, salt, pepper and cinnamon are added. It is served separetely to the table.
One of the oldest dishes in Shusha is "Janina chekme". This dish is cooked in the cold months. For this, 500 grams muttons boiled with 200 grams of peas. After boiling 300 grams rice is added over it. It is cooked until water dry in it. Before taking it from the stove 30 grams stoned cornelian cherry and raisins are placed.
Another dish is called "Gelya". This meal is made of mutton. 500 grams mutton is cooked. When the oil heats, chestnuts, plums pickle, quince are placed in it. Then saffron, cinnamon, salt and pepper are arrenged. "
Garakhani added at the end of the conversation, although Shusha people were drive out their homeland they have not forgotten their cuisine.
Gunel Jalil
"KarabakhİNFO.com"