14.09.2012 | 05:06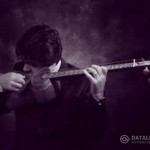 Karabakh culture is the mirror of Azerbaijani culture
Unlike many regions not only in Azerbaijan, but also in many other countries, the Karabakh region has more ancient history. The Karabakh region is rich in historical material-cultural monuments, literature, arts and music.
Karabakh's artistic thought and creativity has been greatly influenced by the region's beautiful scenery and rich natural resources. Craftsmanship, which is related to the lifestyle and everyday life of the Karabakh people, plays an important role in their rich culture. Naturally, the particularities of the Karabakh people's lifestyle and aesthetic taste, in a word, their national vision and identity, manifest themselves especially graphically in this type of art. It is not in vain that we can find many wonderful pieces of Azerbaijani craftsmanship represented by Karabakh handicrafts in many museums around the world. When we look at the rich collections of London's Victoria and Albert, Paris' Louvre, Washington's Metropolitan museums and museums of Vienna, Rome, Berlin, Istanbul, Tehran and Cairo, we can see pieces of arts created by skillful craftsmen of Karabakh, as well as Tabriz, Nakhchivan, Ganja, Qazakh, Quba, Baku, Shaki and Shamakhi.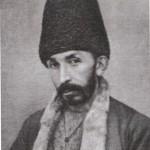 Karabakh handicrafts, which were created through the hard work of the Karabakh people and were widely used in the region, have a great and rich history. Dishes, weapons and jewels found in Karabakh represent not just a historical fact, but also a valuable source that testifies to the mastery of the craftsmen who created them. Among metal handicrafts, there are pieces that allow us to closely familiarize ourselves with the customs and traditions of people who lived in the past, their religious views and even cloths through the decorations and pictures on them. The historical, ethnographic and artistic particularities of the Karabakh craftsmanship are reflected in cloths. This particularity manifests itself in cloths and decorations of certain forms and in artistic embroidery and weaving.
The discovery of a large number of pieces of material culture during archaeological excavations has made it possible to study the history of the material and spiritual culture of Karabakh. It is no accident that this region, which has an ancient and rich history and belongs to the Azerbaijani people, has interested many scientists of the world, but at the same time, has attracted adventurers who wish to falsify the history of this ancient region. Every archaeological artifact discovered in Karabakh, in other words, every peace of material culture – construction materials, household items, dishes and jewels – is a reflection of the characteristic features, level and development of ancient culture, which played a role in the life of the Karabakh people, both in terms of production techniques and various glyptic pictures and patterns engraved on them. Various pictures engraved on household items and jewels made from copper, bronze and gold prove that visual arts existed in Karabakh in ancient times. Carpets woven by Azerbaijan's Karabakh carpet-weaving school at different times still astonish people with their beauty. Many of them are kept at famous museums of the world.
The Karabakh region, which has rich cultural heritage, is also known as a land of music and mugham. Karabakh music, which has enriched the treasury of Azerbaijan's music culture with its rare masterpieces, has a centuries-long history. Mughams, folk songs, dances and ashiq music have a special position in Karabakh's music arts. It is no accident that mughams form the basis of Karabakh's national music. Literary works created by representatives of Karabakh literature have a special honourable position in the treasury of Azerbaijani culture.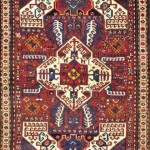 The roots of theatre arts in Karabakh are linked to the people's activity, lifestyle, entertainment and wedding traditions, as well as world outlook. Elements of theatre in ceremonies, rituals and games have played an important role in the creation of an independent people's theatre. Karabakh's people's theatre had a realistic feature and was linked to the working strata. The repertoire of people's theatre is comprised of short performances (farces) with certain ethical contents. People's theatre has played an important role in the establishment of professional Karabakh theatre. Owing to this, professional theatre appeared first in Shusha and then in Agdam and worked very productively in the 19th century.
Since time immemorial, Karabakh's rich iron-ore deposits have played an important role in the development of blacksmithing based on local raw materials. Pottery was one of the most ancient spheres of production in Karabakh and still retains its importance. Specialists believe that this sphere of craftsmanship appeared in the Neolithic era. Karabakh cuisine stands out for its specific dishes such as the Karabakh cake and Barda bread, forming the basis of Azerbaijani cuisine. The Karabakh region, which is an integral part of Azerbaijan, is one of the first areas where human civilization emerged. The major reason is that the area had a favourable and moderate climate suitable for humans. The results of archaeological excavations in the area have shown that throughout history, ancient people who lived in Karabakh travelled an honourable path, creating numerous cultural works. One of them is architecture.
Dating back to ancient times, Karabakh visual arts hold the experience of numerous generations. They include rock paintings found in Kalbajar, Agdam and Lachin districts, richly-decorated tools and household items, carpets of rare beauty and colours, jewels and so on. Also, we cannot but mention architectural monuments that stand out for their elegance and grace – mosques, sepulchres, palaces and tiled patterns. All this created the special "gene pool" of the artistic culture of the Azerbaijani people and formed its rich heritage.
This heritage was enriched with new trends from the middle of the 19th century. In this period, under the influence of growing Russian-Azerbaijani arts and cultural relations, Karabakh arts gradually underwent qualitative changes, resulting in new realist features appearing in national arts. The talented painter, Mohsun Navvab, the poetess and painter, Natavan, and many others are the main representatives of this period. In the process of artistic creation, the works of the Karabakh painters, Mir Mohsun Navvab and Khurshidbanu Natavan, are a unique historical event. For its richness and uniqueness, Karabakh culture has been, and will be, a leading and integral part of Azerbaijani culture. All this goes to show that Karabakh culture is the mirror of Azerbaijani culture.
Karabakh.az