08.05.2013 | 09:43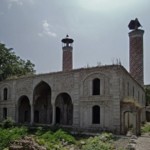 The great Sufi thinker and poet Seyid Mirhemze Nigari wrote these strokes. He loves his native land Karabakh with great love and while he lived in Turkey wrote his regret of native land. Karabakh that has old history has wonderful nature, peerless culture, but also literature that was loved and spread. This region that is the inseparable part of Azerbaijan, one of the territories where old Azerbaijan Turks lived fell in history with the presents of literature. In XIII century there were poets and craftsmen of Karabakh that wrote in mother Turkish language, but also in Arabian and Persian languages.
Though the history of Karabakh literature begins from the old times, now we know the poet named Davdag in history that lives in VII century. The interesting and regretfully moment is that his only poem that came to our period is the text of poem about the murder of Alban tsar Cavanshir by instigation of Armenian priests and came in translation to us. It is known that the poem was written about the Azerbaijan ruler Cavanshir, because Davdag was well-known and famous poet in that period.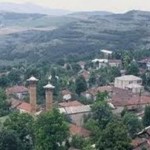 When we say Karabakh, first we remember the Shusha city that was historical center. But Shusha changed into the center of Karabakh after XVIII century and new cultural period of Karabakh began after this.
But until the establishment of Shusha old Berde and Beylegan cities situated in Karabakh territory got one of the main place in literature and culture history. For example, there were many poets named "Berdei", "Beylegani" in our literature history that shows Karabakh poem writing traditions go to the old times.
In X century Abu Bekir Ehraed el-Berdei, Mekki Berdei, Khetib Bagdadi, Mahemmed el-Berdei, Ehmed ibn el-Huseyn Abu Seid ibn Yehya el Berdei were not well known only in our country but in all East.
The poems of Mesud ibn Namdar, Mucirreddin Beylegani who was the well known names in Azerbaijan literature in XI-XII century and as Zeid ibn Huseyn ibn Omer Beylegani was in high scientific level as philosopher, his activity in Damasq city and as he turned into the main faces of science expressed the literature scientific condition of Karabakh lands.
In XIV century Sedullah Berdei and Tuti Abdulla Qarabagi lived in that territory and they wrote masterpiece named "Heqiqetus-shuare" that is named in sources. But the text did not come to our period. In XV century Muhyiddin Berdeki and Sehyk Ibrahim ibn Mehemmed Sheabeddin from Karabakh were the well known poets of Berdei period and Sheyk Ibrahim put track on literature history with Gulsheni nickname. He also was great religion scientist and spread his sect in Cairo and Ottoman territory. His khan place is in Cairo and is active even today. Movlane Gulshen had two sons and they are well known poets by name Sheykh Ahmed Gulshenizate and Sefveti Seyyid Ali Gulsheni.
Yusif ibn Mehemmedshahi Qarabagi lived and wrote in XVI-XVII century, was well known scientist of his period went to Huseyniyye khan place to Samarqand and rose to the Movlane Yusif level.
As you see Karabakh environment always was the successful and productive page of Azerbaijan literature and played important role in formulation of this. We want to note the name of Ashug (Caucasian folk singer and poet) Ashiq Qurbani that lived and wrote in XVI century and was one of the ashugs that Shah Ismail Khetai respected, also the names of Mirmohsun Lemberani Asef, Ashug Ali, Ashug Valeh, Ziyadi Qarabagi, Sari Ashug from Gulebird, Musa Kerimullah from Karabakh and Molla Penah Vagif in XVIII century.
In khanate period of Karabakh Aga Beyim aga Tuti fell in history as one of the wise women of East and was one of the directive and active faces of country diplomacy. She also is known as the author of well known bayati (a kind of Azerbaijan poem).
The most famous period of Karabakh region is XIX and XX centuries that there is no doubt were also period of development. This period also is reminded as political hard period; generally the activity in cultural-literature circles was differed from periods before. The complication of political condition, the mass movement of Armenians to region by tsar Russia was resulted with the pursuit and oppression of our national-moral values. In spite of all of this political anxiety, the leap in general Azerbaijan literature, culture space did not pass around of Karabakh and this region also was active in processes closely.
In that period the representative of critical- realist satire Qasim bey Zakir (1784-1857) who was inspired from Vagif poems influenced our poetry. Besides, the period of Khurshud Banu Natavan (1830-1897) who was one of the continuers of Fuzuli traditions began and "Meclisi-Uns" poetry circle was opened in Shusha under her leadership. In that period also "Meclisi-Feramushan" circle under the leadership of M.Mohsun Nevvab was active and played important role in literature environment of Shusha.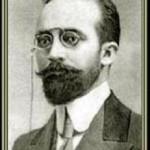 Also we noted a part of poem written under the motherland regret in headline. We want to note the activity of the author of the poem Seyid Mirhemze Nigari (1795-1886).  This person also was great Sufi scientist and thinker, played important role in organization of Muridizm movement against Russian imperialism under the Sheykh Shamil in Northern Caucasus. His adherents were spread in Turkey and Iran continued his theory. We can also note the names of well known representatives of Karabakh literature besides Nigari, Mirze Ismail bey Baharli, Mucrum Kerim, Mirzecan bey Medetov, Mirze Ibrahim bey Seba, Mirze Haqverdi Sefani.
Then Necef bey Vezirov (1854-1926), who had big success in development of dramaturgy by his comedies wrote at the end of XIX century and tragedy "Musibeti Fekhreddin" (1894), comedies of Abdurrehimbey Haqverdiev (1870-1933) and his "Destroyed family", "Unlucky boy" (1900), "Aga Mehemmed shah Qacar" (1907) tragedies opened new and successful pages in Azerbaijan literature.
In that period we can give example one of the professional woman ashugs of Azerbaijan Ashiq Peri and we can tell that our ashug culture and folklore and literature stepped together.
The most great person that Karabakh gave to Azerbaijan culture in XX century was great composer, the founder of first opera in East, great dramatist, the author of first libretto, the founder of musicals, well known journalist, publicist, the author of our anthem Uzeyir bey Hacibeyli.
We can write and talk much about the importance of Karabakh page in Azerbaiuan literature at the end of XIX century, in the beginning of XX century. One of the well-known faces of Karabakh literature is writer, folklore scientist and diplomat Yusif Vezir Chemenzeminli. He is known in our national literature as the author of first historical novels. He created the best examples of historical novels with his novels: "among the two fires" and "Girls' spring". We should note Ceyhun bey as writer-publicist, folklore scientist among Hacibeylis. He was first who published "Karabakh folklore" book in Paris in French and original texts. Besides, the role of Firudinn bey Kocerli as the first literature historian and educator, great public man, a man who had great role in establishment of Azerbaijan National Republic and Turkish National Republic, Suleyman Sani Akhundov who was founder of child literature, the founder of fist honorable man image that defended our moral values is unforgettable. We can long the list of well known people who were from Karabakh in Azerbaijan literature noting the names of Suleyman Rehimov, Eli Veliyev, Abay Dagli, Ashug Surkhay, Ismail Quliyev, Ilyas Efendiyev, Cemil Elibeyov, Shefiqe Agayeva, Bayram Bayramov, Elchin Efendiyev and so on.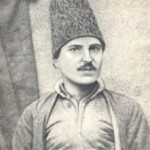 So we tried to look through the historical anatomy of Karabakh literature. It is a pity that our historical territory Karabakh is under occupation today. In 1991-1994 years as a result of not undeclared war of Armenia against Azerbaijan more than million people were driven out, Karabakh and the center of it Shusha were occupied, cultural examples were destroyed and robbed. Today Armenians not only want to own Karabakh land but also to own culture and literature of it. But besides the old history, culture of Karabakh the literature also proves that Azerbaijan Turks were always dominant in those lands and our old lands never had any ties with Armenians. As the people who praised Karabakh so nice literally, introduced it to the world, took the way of enrich cultural treasure of Karabakh can only be from Karabakh and Azerbaijani.
Anar TURAN,
Researcher-journalist
The candidate for degree of history Institute of ANSA
The member of leading staff of "OGUZ" independent researcher group
"KarabakhİNFO.com"