14.04.2014 | 08:05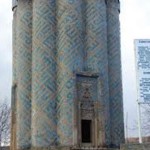 "It is enough to remember that in 1918-1920 years Kelbali khan from Kengerli generation headed the protection groups and drove the savage enemies out of holy Nakhchivan area."
Heydar Aliyev
"Nakhchivan" newspaper, October 7-12, 1993 At present famous Kengerli tribes of Nakhchivan region are considered as one of the most ancient tribes of the whole history according to the historical sources. The history of Kengerli generation dates back 6000 years ago, the age when the first culture-Shumers began. According to some claims in fact Shumers' real name was Kenger and Akkads called them "shumer". As an evidence for it, we can see the mentioning of Kenger-pechenegs' names in the most ancient sources. The first cart, cuneifrom writing were invented by these tribes. Kengers formed Kang state in Bozgirlar in IV century, Salaris state in Azerbaijan in X century and finally Nakhchivan Khanate in XVIII century. Ancient Chinese chronicle wrote about Kengers: "They (Kengers) are so brave that they go to death happily, no enemy can stand before them." The correspondent member of the Azerbaijan Sciences Academy Mahmud Ismayilov states that Kengerli generation was formed in the Caucasus and Azerbaijan even before Christmas and says that he has come across that surname in the works by Strabon and Great Plini who lived and created in the first century of our era: "We come across the name Kengerlis as "Kangali" in "Kitabi Dede Gorgud.
"When arriving in the Caucasus area, Kengerlis consisting of 120 000 families settled in its various regions. Some sources refer Kengerlis to hun generation. In the fifth century Kengerils were so strong that they threatened Sasanis Empire". The word "Kenger" appeared after huns invaded the ancient Keng state situated between Aral and Balkhash lakes (in "Avesta" Khengkhay, in Chinese sources – Kengushu) and from that time o (III century) the Hindi languaged ethnos formed by the mixture of the local people and huns began to call themselves as "Kenger". The calling of Kengers as "pecheneg" in historic sources is associated with their mixture with "Peseng" tribes living in their north. In the ninth century Oghuz tribes defeated the Kengerlis and forced pechenegs to run towards the west from their native lands. Kengerlis joining with the Peseng tribes created a state, that's why they were called "Pechenegs" in historic sources of the eighth century Kengerlis' arriving in Azerbaijan and setting in Nakhchivan were shown in IV-V centuries historic sources. The Kengerlis joining huns came to Azerbaijan through Northern Caucasus and settled in Nakhchivan. But according to historic sources, it's possible to state that Kengerlis' possible to state that Kengerlis' settling in Azerbaijan completely dates back to IX-X centuries. Especially in the region of Selcugs together with Oghuz tribes Kengerlis began to move to the Caucasus.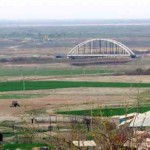 After inhabiting they became famous as "Kengli". XI century Bizantian author Feofilact Bolgarski wrote about Kengerlis: "Their (Kenger-Pechenegs) attacks were like thunderstorm, their returning was both heavy and light… They are much more than bees, no one knows their number if they are thousands or ten thousands, they are endless". One of the tribes playing an important part in the formation of Sefevids state were Kengerlis. The tribes have been inherited heirs of Nakhchivan since XVII century. One of the Khanates formed in XVIII century by Kengerlis was Nakhchivan khanate. In XVIII century the creator of the khanate Haji khan, Rahim khan, Kelbali khan, Kelbali khan had important roles. In the time of khanates some Kengerlis moved to Karabakh. The village of Kengerli located in Aghdam and Terter regions was associated with it. There were a number of prominent statesmen, political leader and scientist among Kengerlis. The last Kengerli khan was Ehsan khan. It should be mentioned that from the beginning of our era there was a street named "Kengerli" associated with Turkish Kengerli tribes settled in Nakhchivan. At times a part of the present Gala street was called Kengerli street. Victor Grigoryev wrote about Kengerlis in his book titled "The statistic description of the Nakhchivan province" : "Kengerlis are hard-working, tolerant, military men. They are hospitable and friendly, proud and brave". Yusif Vezir Chemenzeminli wrote about that tribe in his novel "In the blood": "Suddenly a lot of dust appeared in the distance behind a garden. It was Kengerlis who were famous for their bravery among Turkish people". In the Russian-Gajar war for the division of Azerbaijan there were battles in the area of Nakhchivan. Berge wrote in his book titled "A.P.Yermolov's embassy in Iran" : During the war conflict appeared between Nakhchivan khan and Gajar shah.
Nakhchivan khans Ehsan khan and his brother Sheykhali khan accepted Russian dependence and general Paskevich appointed Ehsan khan mayor to Nakhchivan, his brother Sheykhali khan to Ordubad. "Kafkaz" newspaper, in its November 6, 1890 issue wrote about it: "Kemgerlis being famous for their bravery didn't want to be behind Caucasians. They organized special armed troops with the help of agha and beys, fought arm in arm with our troops". Ehsan khan paid a great attention to construction, education and restoration. He made springs in Cheshmebasar village, brought water to Nehrem village, opened the first Russian-Tatar (Azerbaijan) school in Nakhchivan. In 1840 he refused being naib on condition with leading the armed troop. Later he fought bravely in the Crimean war. He was awarded with "Saint Georgi" order. When Abbasgulu aga Bakikhanov and Aleksandr Griboyedov went to Iran, they were guests in Ehsan khan Kengerli's paalce. A.S.Griboyedov dealt with it in his way notes "Irevan mateh". Ehsan khan Kengerli's name has been written in golden letters in Georgi hall of Kremlin.
Mehman Hasan
"KarabakhİNFO.com"