26.02.2013 | 18:07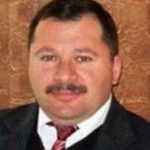 Khojaly genocide considers one of the bloodiest pages of the world. So, Khojaly genocide is genocide realized against ethnic Azerbaijanis during the occupation of Khojaly city by Armenian armed forces with the participation of 366th Russian regiment at night from 25th to 26th February of 1992.
    This genocide is one of the most horrible events happened during the Mountainous Karabakh conflict. During this genocide Azerbaijan nation gave hundreds martyrs for faith.
    At night from 25th to 26th February of 1992 Armenian armed forces with the help of armoured techniques and military staff of 366th regiment stayed in Khankendi (Stepanakert) since Soviet period occupied Khojaly city. Before attack, in the evening and morning of 25th February the city was shot from hard artillery. At the result at about 5 in the morning of 26th February the city was in flames. About 2500 Khojaly habitants in surrounded city left the city with the hope to arrive to the center of Agdam region. But 613 of 2500 Khojaly habitants who left the city razed to the ground were shot by enemy and were victims of massacre. As a result of that genocide 613 Khojaly habitants, 63 children, 106 women, 70 old women and men were killed. 8 families were annihilated, 25 children lost both parents, 103 children one of the parents. 76 of 487 people who were wounded with enemy bullets were children. About 1275 Khojaly habitants were captive, 150 were lost. About 5 milliard rubl with the costs until 1st April 1992 were harm of state and population's property.
    We learned the thoughts of well-known history scientist of Georgia Quram Markhulia: "Culture is full of periods substituted each other gradually with unrepeatable, original internal maintenance which sometimes wonders historically. To enter the internal territory of culture seems harder than to open its objective physical characteristics. But modern political-historical culture of Armenism joins attention on the subjective side of historical-cultural process, in historical context thought, past and now.
The moral life of Armenian society consist of the joint of ethic and ideological directions in definite period of development, we can show fascism as an example. The Armenian history is forming on mental direction first of all, on searching for "historical" thoughts of nation, psychological thoughts. This formed Armenian fascism.
    The resolution of the development characteristics of Armenian history is that Armenians national feelings are depend on motherland feelings which they never had. This phenomenon differs Armenians from other nations and is an important mean in ethno cultural development of Armenia. Armenian Nazism propagate the "secret" annihilation of root nations of territories they life in order to form ethno political territory not suggesting race homogeny theory of their nation.
Want to note that, fascism and annihilation of any nation or ethnic group is one of the old sorts of crime. Its history is going to primary period when people annihilated a group of people in order to live nor for simple things. In this attitude, the live of Armenians was an arm in order to ethnic cleansing of population they did not need in order to approve their ethnic territory. Armenia continues this politics even today. Khojaly tragedy is a proof of it.
     Armenian fascism is the main period of historical culture which was formed on myth with all elements. While looking through what Armenians did against the peaceful population of Khojaly, a feeling of wrong, accidental, spontaneous appearance of fascism is formed. But similar feelings form antro centership in attitudes of people; in reality it has expedient character. Armenian national myths about the existence of "Big Armenia" are one the main means what they did in Khojaly.
Mythological Armenia is leaded by leaders who is sick with primitive ideas to create state in where it has never been. That is why Armenian fascism manipulating in aggressive and unpleasant form with the conscience of mass basing old Armenian social-historical mythology. It rejects the ideas that the action of Armenians in Khojaly was accidental and wrong. We can result that this Armenian phenomenon is long live in different forms going deep to the history and mythology of Armenia. That is why, there is Hayastan, and we will be witnessed of new tragedies against our nations by Armenians.
Aliyeva Nergiz  
KarabakhİNFO.com