30.10.2014 | 12:05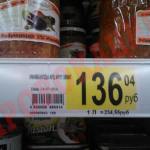 Armenian have attempted to appropriate Azerbaijani, Turkish national meal "Imam bayildi". Goods produced in the occupied territories of Azerbaijan sold in " Ashan" (Auchan) hypermarket of Russia. Over the canned product which sold on the counters has been written "Armenia, Stepanakert". Ashan is a corporation which are represented all over the world, as well as Russia.
It should be noted that there is no relation Khankendi with Armenia and this region is under occupation for more than 20 years. It is unbelievable the separatist regime products high quality goods in the occupied territories of Azerbaijan. It is unknown to the p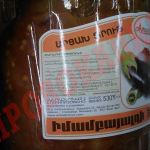 eople that pickled vegetables can damage consumer's health.
Taking into account mentioned above, we offer to readers sending the letter to the director of "Ashan" corporation. The letter must be sent only this contact address of them- m.kournossova@auchan.ru. The content of the letter is as follows:

Dear "Ashan" (Auchan) management!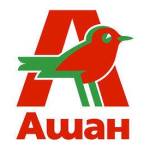 I would like to warn you about the unknown origin of products sold in your shops. The production place has shown as "Armenia Stepanakert" on the goods. I would like to point out that the name of the settlement is Khankendi, and the world recognizes it as the territory of Azerbaijan. Stepanakert is the administrative center of Nagorno-Karabakh and is under the occupation now. This information approved by United Nations Security Council resolutions 822, 853, 874, 884. All states, as well as Russian Federation recognize the territorial integrity of Azerbaijan . Considering mentioned facts above, I ask you to sell out this product because a commercial activity connected with Nagorno Karabakh can be fulfilled with the permission of the government of Azerbaijan.
"KarabakhİNFO.com"