18.10.2012 | 17:36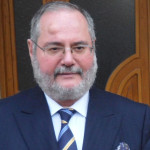 OSCE Minsk Group co-chairs' visit to the region will take place after the meeting of foreign ministers of Azerbaijan and Armenia, French co-chair Jacques Faure told APA.He said arrangements were being made for the meeting of Azerbaijani and Armenian foreign ministers.
"It is almost settled. The meeting will be soon in coming days," he said.
Earlier, French Foreign Ministry said in response to the questionnaire of Valérie Boyer, member of the National Assembly, that contacts would be established between Azerbaijan and Armenia in coming days. The meeting of the foreign ministers will be likely held in Paris.