05.08.2013 | 09:33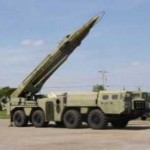 What is the purpose of Russia with arming separatist regime?
Azerbaijan still supports peaceful negotiations for solving Nagorno-Karabakh conflict. Occupant Armenia conversely to this goodwill attitude prevents eternal peace attempts with its aggressive policy. Furthermore, they realize invasion policy in Nagorno-Karabakh and try to enhance the number of weapons there. "Ministry of defense" of the separatist regime Movses Akopyan gave the signal as a proof of their invasion policy in his statement last week. He uttered in press conference in Khankandi that Nagorno-Karabakh continues arming procedure and last two weeks were the most successful ones. According to News.am Akopyan acknowledged that such a number of weapons have never been given to them before. "We have never been supplied with such an enormous number of weapons and techniques." – said Akopyan. He added that the main problem is the location of these arms and technology, for solving it they are going to build a new basis.
Akopyan did not want talk a lot about the bought weapons. According to his words previous months there were several preparations around diversification-espionage, engineering work also was realized. Novel mine devices were located in the trenches.
Certainly, all weapons were supplied by Russia to Armenia. In the first part of this year according to mass media it was revealed that majority of weapons and techniques were given by Russia. Furthermore, armored technique, BMP-3, BMP-2, pedestrian fight cars, artillery devices, Qiatsint-B guns, air attack defense devices and engineering possessions were transmitted to Armenia. The list which was released this year is the third eminent part of Russian gift to Armenia in last 20 years.
"Azerbaijan will make free Nagorno-Karabakh, if Russia erases from the map."
Azerbaijan army also is provided with modern weapons. In the United Nation Organization's Conventional Armaments list was uttered that during 1992-2012 Azerbaijan bought 321 tanks, 264 fight cars, 400 artillery system and 21295 rocket and rocket launching systems. Official Baku strengthened its military aviation and bought 64 training and combat airplanes, 24 fight helicopters. We should add the fact that in this list there was not included Azerbaijan's newly bought artillery systems, reactive propagation fire systems, flying apparatus without a pilot from Turkey and Israel. Furthermore, tanks and fight cars which were bought from Russia with the agreement signed in 2012 were also not included to the list.
It can be conceived that with these actions Azerbaijan gradually reach to the world standars in the army with its military techniques. Armenian actions in Azerbaijan's occupied regions and locating their weapons there is an indicator of their vicious intentions. Armenia is an aggressive country and Sarkysyan government continues this policy. Armenia realizes this policy with support of Russia. In all cases we should talk about not armenia's but Russia's purposes for arming Armenia. What is the real purpose of Russia for arming Armenia is very interesting question. In the statement to our journal Vafa Guluzade uttered that information about armaments is not real. " 20 years we are hearing that Russia arms Armenia. All is gossip. With it Russia wants to make pressure to west. Armenia and the separatist regime in Karabakh are in awful conditions. Russia is not able to make war. Actually, Russia invaded our lands.. If Russia erases from the map Azerbaijan can easily free Karabakh. Armenians can also be impounded from our lands."
What did Armenian militarists say to Vafa Guluzadeh?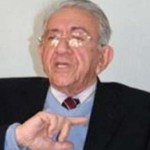 According to his words it is clear that Russia wants to create Nagorno-Karabakh. Russia organized Armenian migration to our lands, and realized Azerbaijanis' deportation from there. Why Russia created armenians' autonomy there? Armenians seem miserable, poor in the region. Russians play with them, it is a Russian war. Russia does not do it for violence. Russia is an empire. For accomplishing their empire interests Russia keep the whole region under pressure. During Tsarist empire Russia startled Europe. During soviet Russia the whole world was afraid of them, because of its nuclear weapon. For all these reasons till the collapse of Russian federation all the world will be face-to-face with menaces. After Russian collapse Armenians will kneel down in front of Azerbaijan and apologize. Armenians said to me that, Mr.Vafa why are you negotiating with us, all have done by Russians. During my discussions with prominent Armenian nationalists they said it to me. I do not want to say their names, because they believed me and acknowledged these facts."
V.Guluzadeh said that Russia is afraid of the USA. "Russia is weaker than the USA. Russia is not able to affect USA's interests in the region. They held negotiations, sold weapons. However, Armenians are not able to use them".
He stressed that there is no probability of the war in the region. "Russia is the instigator of violation the cease fire between countries. We have agreed to take snipers from the trench. The cease fire has not been violated during this time. Till the shooting in Armenian parliament sides were ready to sign preferential peace agreement. Therefore, the cease fire was not shattered, and it disturbed Russia. After the cease fire in Armenian parliament, Karabakh item was excluded from Istanbul summit and cease fire was violated"
In the opinion of politician,, Iran is not able to do anything in Karabakh. "Russia will not allow it. United States also can not do everything they wish in the region. The United States is busy with Russia and China issues. This case is not in our hands. We should always be ready to the war. It is possible that they can attack to our lands again. However, theoretically it is not anticipating. We are in neither war, nor peace conditions"
"Everyone knows that war and peace in the region are very vulnerable."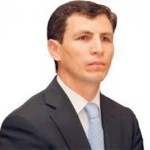 Member of the Parliament Zahid Oruj said that weapons in Karabakh get over all international quotas. "Our country expressed its rejects and discontents about this issue several times. Armenia chose Karabakh for evading inspectors during investigations. All the weapons bought formally or informally were located there. Militarist regime tried to show itself as an international law subject and accomplished weapons. With these activities they tried to prove that they cooperate with international centers.
Furthermore they are not able to compete with Azerbaijan, their general recourses are clear to everyone. Property of the separatist regime is 178 million dollar. It is not possible to realize repairing works, social needs of people. So their claims about 40 thousand army seems unbelievable. If we talk about other recourses like granting so we can say that Armenians really did several work around it and rapid arming competition in the region was created by them. It was not Azerbaijan's target to get so many weapons, because we have our own social, educational, and healthcare issues for spending money. So militarist policy in the region is started by Armenia, not Azerbaijan."
Militarist policy does not mean self-defense because it is out of supervision said Zahid Oruj: It is too hard to realize an investigation there. Do not think that from Armenia or international organization someone comes for investigation there. It takes too much money. Azerbaijan's weapons shooting distance is too far from Karabakh's geographic radius. So determining Karabakh as the front wall Armenians can get advantage. However they cannot fight against Azerbaijan. In our opinion armenian's choice of Karabakh as a front wall can affect armenians' fates who live there in the future. With going away from peace Armenia will lose"
He thinks that West and international organizations are interested in solving Karabakh conflict: "International organizations were interested in devastation of the region and dependence over foreign countries in 90s years. Nowadays they are interested in remaining the status-quo conditions, preserving security of transnational projects, connecting Azerbaijan to other projects and utilizing our power for in the region. Therefore, peace is more profitable to everyone. According to the geopolitical war features one of the sides can want local war. It was lived during Clinton's visit to the region. Armenians' provocations were appreciated as an attempt against peace. It was not in the interests of Russia and the USA. Nowadays the balance is protected. Nevertheless, the conditions are vulnerable, there is no dividing power. There is no buffer zone. So everyone knows that both war and peace conditions in the region are vulnerable."
"If there is no progress in negotiations, sides objectively started to get more weapons "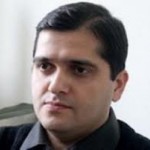 The chief of the Atlas Researches Center Elxan Shahinoghlu during our interview uttered that Azerbaijan and Armenia buy weapons nowadays. None of these states follow the items in the agreement. "Armenia was shattered this agreement firstly with buying and locating weapons in Nagorno-Karabakh. Therefore, people are talking about peace in one side, and continue buying weapons on the other side. It informs us the reality that peace negotiations have not brought any progress. The plan still lies on the table. OSCE mediators also did not do anything for bringing progress. If there is no progress in negotiations, sides objectively started to get more weapons. It brings tension to the region"
In his opinion Russia does not want that Azerbaijan exceeds Armenia in arming competition. "Azerbaijan spends billion dollars to the weapon. Armenia has not got such a big budget. Therefore, Russia gives its weapons to Armenia as a gift. If Russia withdraws from supporting Armenia this case can easily be solved. Armenia can obtain benefits from it. After the solution communication lines will be open. Armenia can be included into several projects and relations with Turkey and Azerbaijan will be normalized. This is not in Russian interests. Therefore Russia can lose Armenia. Russia escalates pressure on the region and hinders the solution of this conflict for not losing Armenia."
E. Shahinoghlu said that Western countries are not interested in the war in this region. "But we can talk about Russian sabotage. Russia supports Armenian policy. I do not think that war will bring benefits to Russia. War with neighbor Daghestan also was very painful to Russia. In the case of the war between Azerbaijan and Armenia some powers in Russia and Iran will affect and create threats to us. For this reason I say that conclusions of the war are not forecasted before. It can bring menaces to Azerbaijan. Azerbaijan will not fight against only Armenia. As in 90s years we will fight against Russia-Armenia militarist ally. About the violations in the front line it has always happened, and it is a reality of modern life"
Fuad Huseynzadeh
"KarabakhINFO.com"