31.01.2013 | 15:56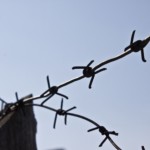 Dear readers, we are going on presenting you Esmira Orjova's book named "Release us from captivity" part by part.
The kept of captive Azerbaijan citizens in invaded Azerbaijan territories and in Armenia as a result of annexationist politics of Armenians, the witness stories which affirm that captives were exposed to torture and 
agonies, also the facts collected due to the documents composed by international organization and representatives of opposite side are presented in the book to readers.
Agakishiyev Ahmed Suleyman oglu
Agakishiyev Ahmed Su­leyman oglu was born in Shusha town. Agakishiyev Ahmed was a director of sav­ings-bank and during occu­pation of Shusha he was taken hostage on the 8th of May, 1992. It's informed in a statement of his brother Agakishiyev Elbrus Suleyman oglu who lived in Shusha town (he lives in sa­natorium "Shikh", Sabail district, Baku temporarily) that in accordance with the information gotten in January of 1993, Ah­med was kept in the house of major whose name was Khoren in Hadrut district of Upper Garabagh.
According to a statement of hostage Alakbarov Anvar Beylar oglu's wife Guli-yeva Ruza Ali gizi, it's noted that Agakishi­yev Ahmed was kept in Upper Garabagh with her husband. That information was given by Seyid Ahad (Kazimov Ahad) who was engaged in change of prisoners and hostages.
Kazimov Ahad Musa oglu who lived in Yaglivand village of Fuzuli district connect­ed with police captain Maxim (Ambarsum­yan Maxim Amirovich) who worked at Khojavand (Martuni) district. Maxim said that he knew Ahmed very well who was a director of savings-bank in Shusha and promised to release him in direction of Georgia because of friendship. Maxim also informed that Ahmed was kept with a man whose name was Anvar (Alakbarov Anvar Beylar oglu).
Agayev Ayaz Habibulla oglu was born in Hajihatamli village of Ismayilli district of Azerbaijan Republic in 1975. In October of 1993 he was called up for mili­tary service by the Military Registration and Enlistment . Office of Ismayilli district and then he was sent to fight for Fuzuli district. On the 26th of January, 1994 during the fight for Asgagi Abdurahmanli village of Fuzuli district wounded Ayaz was taken prisoner by Armenians.
According to the information of Agayav Habibulla Dosmammad oglu who lived in Hajihatamli village of Ismayilli district, when he searched for Ayaz his front-line comrades said that his son was wounded and stayed at the occupied territory. According to the words of Agayev Habibulla, a woman from Pirjahan village of Ismayilli district informed that she was in Armenia and Ayaz was kept in Yerevan Red Prison (Krasnaya tyurma) in 1996. During that year she was in Sadikhli village of Marneuli district of Georgia, Abdullayev Kamal Ziyavaddin oglu who lived there went to Armenia to search for Ayaz. He found out that Ayaz was kept in a prison in Khankandi, he died and was buried there.
Agayev Afgan Atakishi oglu was born Tuntul village of Gabala district of Azerbaijan Republic in 1966. He voluntar­ily was sent to fight for Terter district. On the 13th of June, 1993 during the fight for Madagiz village of Terter district Afgan was taken prisoner by Armenians.
According to the information of his father Atakishi Agayev who lived in Tuntul village of Gabala district, Armenians demanded 10 mil­lion Russian rubles. It was impossible to release Afgan because he couldn't collect money.
His borther Agayev Tahir Atakishi oglu who lived in Tuntul village of Gabala district wrote a statement that a driver Aziz who was the citizen of Georgian Republic said his father that his son was alive and kept in a pri­vate house in Oktemberyan district of Armenia. His father and Aziz went to the same district. When Armenians gave him his passport and watch they said it was taken out his front gold teeth, he disliked onions and etc.
Agayev Hasanali Kommunist oglu
Agayev Hasanali Kommu­nist oglu was born in Tagibeyli village of Aghdam district of Azerbaijan Republic in 1969. He took part in defense of Aghdam allotted to the post patrol regiment. On the 12th of
June, 1993, during the fight for Jinli village of Aghdam district his villager Aliyev Medet Allahverdi oglu was wounded and he wanted to help him and return back. Both of them were taken prisoners by Armenians. That information was given by his brother Agayev Alikhan Kommunist oglu who lived in Tagi-beyli village of Aghdam district (at present he lives in «Qizil Ay» Turkish camp town in Ag-jabedi district).
Sariyev Ali Zohrab oglu who lived in Dunyamallar village of Beylagan district and being in Armenian captivity from the 31st of October, 1993, to the 8th of June, 1995, wrote a statement that from March, 1994, till August of same year he was kept with Aga­yev Hasanali Kommunist oglu who lived in Aghdam district in Khankandi isolation. Then Armenians separated them for groups to force for heavy labour. Hasanali allotted to such a group was taken to somewhere and after that Ali didn't see him any more.
According to the words of Madat's wife Asadova Aida Khanoglan gizi who being in Armenian captivity (now she lives in Muganli village of Barda district), Madat with villager Agayev Hasanali was taken prisoner by Armenians on the 12th of June, 1993.