21.08.2013 | 07:19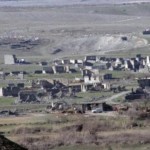 Russia is a key figure in the solution of Karabakh conflict, so Russian president Vladimr Putin's visit was expecting in Baku for several months. Most people are anticipating some new positive developments in the conflict after his visit. However Putin could not accomplish any noticeable achievements about Karabakh conflict in this visit either. He simply uttered Russia's previous statements again and accepted a declaration reflected it. " Nagorno-Karabakh conflict can only be solved with political ways and Russia is interested to stabilize this conflict instantly. Russia will certainly help to solving this conflict very soon"
President Ilham Aliyev said that the solution of this conflict will be in favor of all countries in the region. "The solution of this conflict should be based on historical justice, international law, decisions and resolutions of international organizations. Russia is playing an enormous role for stabilizing the conflict as a mediator in OSCE Minsk group. I would like to repeat again that the solution of this conflict will bring stability, prosperity and cooperation to the region."
"Russia should do something besides speaking."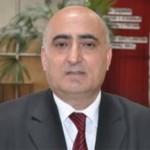 As we see President Ilham Aliyev also stressed the role of Russia in solving Karabakh conflict. However Russia mostly is next to Armenia and they stay away from justice. Member of the Parliament, professor Musa Gasimli cited in his statement to KarabakhINFO.com that Russia's commitments in solving Karabakh should be estimated highly. According his thoughts, these declarations should not stay on words: "There should be accurate implementations and Russia should be next to the country which is fair. Azerbaijan lands under Armenian occupation, Armenia is an aggressive country. If Russia really wants to solve this conflict in peaceful ways, so this country should to show the place of occupant and terminate weapon selling to Armenia. Russia can repair its lost position with it in the region again." According to Musa Gasimli cooperation with Armenia will affect Russia negatively: "Russia should utter its position clearly. It supports the invader country or whose lands are under occupation? I suppose that Russia should do something rather than speaking."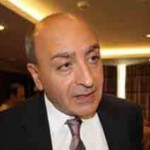 Member of the Parliament Rasim Musabeyov in his interview cited that Armenians were worried about Putin's visit to Azerbaijan and his statements. He expressed that Russia's policy is traditional. "Russia should play a role of the country which provides the peace. There is no novelty in statements. It is important to find out if there is any new thing in bilateral meetings. I think that Mister President Ilham Aliyev could determine it."
Rasim Musabeyov noted that Armenia is closer to Russia than Azerbaijan and we have no power to coerce Russia to do something."We are not able to impound feeble Armenians from our lands. So e should speak with their "father" Russia.
"We have to search for new allies for freeing our lands."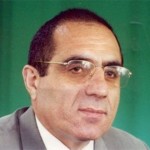 Politician Gabil Huseynli uttered that Russia can show itself very differently, however it is too hard for us to believe to them. "Russia's policy toward Karabakh is very clear. Russia's troops were involved in invasion the lands of Nagorno-Karabakh and surrounded regions. The main reason of Azerbaijan's defeat in this war is Russia. Now they try to press "brake" on the way of solutions, sometimes they inspire OSCE Minsk group with the solution options which are not in favor of Azerbaijan."
According to the politician's words, expecting support from Russia in the solution of this conflictwill strictly deceive us. "Russia is behind Armenia from Turkmanchay agreement signed in 1828. It supported Armenia in genocides and invasion time. Even today Russia-Armenia strategic cooperation is on its peak point. Considering all these facts it would be naivety o believe in Putin's statements in Azerbaijan. Therefore, his ideas about invasion have not been juxtaposed yet. In one word, we should abdicate to believe in Russia and hope something from this country in the solution of Karabakh conflict.
According to G. Huseynli we should try to search for a new ally for freeing our lands from occupation. "We should achieve to weaken Russia in the region. In this case Azerbaijan can restore its territorial integrity."
Fuad Huseynzadeh
"KarabakhINFO.com"