14.01.2013 | 05:46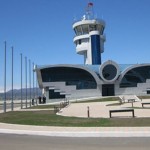 As you know, the "prime minister" of the false Mountainous Karbabakh republic declared that the first flies will be in Khocali airport soon. It is known that, Armenia want to make the next diversion by this step. At the same time, they make a new danger in region. It is interesting, what influence will have the work of Khocali airport in negotiations for solution of Mountainous Karabakh conflict? About this problems KarabakhInfo.com addressed to experts.
Deputy Elman Memmedov told to our e-journal that, all flies to and out of Khocali airport should be ruled by Azerbaijan laws. "Because Khocali airport is situated in Azerbaijan territory. That is why is there will be files out of the laws of Azerbaijan and International Aviation Organization, official Baku will prevent it using all efforts and is ready for this".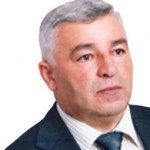 Due to E.Memmedov, this act done by Armenians has sabotage character.
"If they will realize these flies, Azerbaijan side will apply force and prevent those flies. Armenians and their defenders will use this and begin campaign against Azerbaijan. That is why the government of Azerbaijan Republic declared objection to suitable international organizations more than a year. Government declared that, international organizations should prevent this action. Or it will be resulted with unpleasant events. Azerbaijan side firmly declared that they will not allow those flies".
Deputy told that: "The use of that airport should be with permission of Azerbaijan state. And this will happen if the territory where that airport situates and other territories occupied by Armenians will be freed. But if today that airport will work, I think Azerbaijan side should prevent it using all means. Azerbaijan has enough military power to prevent those flies".
Due to his words, this step by Armenia has special aim: "there are some strong forces which are defenders of Armenia. We know those forces. They make Armenians to make this step and want some problems happen. They want to use that situation in order to pressure Azerbaijan. Azerbaijan is always ready to answer such violence and we know from where this violence can come".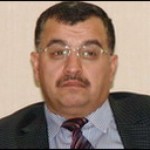 The chairman of Military Journalists Unit, the colonel in reserve Uzeyir Ceferov thinks that the use of this airport will strike to negotiations for solution of Mountainous Karabakh conflict. The co-chairs of OSCE Minsk group should make steps in order to prevent this problem. Their silence in this problem shows that as if this is a green light for Armenians. The co-chairs are interested in this problem to happen in order to gloss their inaction and they want Azerbaijan to apply force. If Azerbaijan side will apply force, there will be pause in negotiation process again. Useless co-chairs will use it and try to make peace between sides again".
U.Ceferov also noted that this is sabotage by Armenia. "To tell the truth, Azerbaijan Military Aid Forces and Air Defense Forces have all opportunities to prevent this sabotage by Armenians. But Azerbaijan should be attentive in this problem. Because, here there is an interest to make tension and gain what they want. Anyway, I think that, Azerbaijan will prevent this step as a state which respects itself.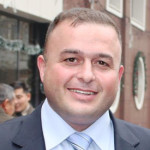 The chairman of "Doktrina" Center of Journalist Union on Military Research Cesur Memmedov considers that the official Baku should not let this airport to work. "Either by political way or military measures, this act should be prevented. Because the politics of Azerbaijan shows it is impossible to make any fly from there. International unit also accepts this. In the middle of last year it was noted in declaration of Minsk group that, sides gained agreement in not making military steps in work of this airport. It forms such probability that, official Baku stepped back from its position. But the thoughts sounded later shows that, official Baku has not any intention to allow flies. I hope that, official Baku will answer as Armenians will do any fly from there. Because at least official declarations were given about this and it is told that military air forces are ready in this direction".
Due to the expert, if Armenians will use Khocali airport as they want, it will strike the interests of Azerbaijan seriously: "It is clear that, Armenians want to use Khocali airport mostly for military aims. At the same time, the development of tourism opportunities in region is contrary to Azerbaijan's interests. That is why I consider that official Baku should have its politics in this direction. They should not make any possibility for Armenians to use that airport".
C.Memmedov also noted that, the opening of airport will be the next sabotage of Armenians. "Azerbaijan should be ready for sabotage. They want Azerbaijan to make military step. Official Baku should prevent this step carefully. They should mostly use political negotiations and gain Armenians give up from those dreams. If Armenia will do any fly step, Azerbaijan should answer them by military ways".
The chairman of "Doktrina" also told that this step is absolutely contrary to the negotiations in solution of Mountainous Karabakh conflict: "The main targets of official Baku is to guarantee the territorial integrity of Azerbaijan. At the same time, the target of negotiations held by Minsk group is to make sides to go backwards from military declarations which flames the conflict. But this step done by Armenian side will help to flame the conflict again. Of course, it will make serious obstacle in negotiation process".
Fuad Huseynzade
"KarabakINFO.com"