21.11.2013 | 05:46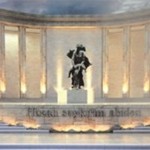 Karabakh issue of Azerbaijan is very important issueas well as for Turkey, in terms of the so-called genocide allegations removing.Qızılcahamam district ,in Ankara Turkey's capital the established museum on Khojaly tragedywill not be able to name"Khojalygenocide museum".Governorship of Ankara has warned the municipality about that name of this museum could create diplomatic problems.
Qızılcahamam municipal chairmanCoshkunUnal said that they cooperated with Azerbaijani government for the establishment of this museum for two years.Untillnow,Azerbaijani MPs, Mr. IlhamAliyev's counselors and Ambassador came here. Construction is running out.Weare preparing a panoramic view of the museum. The, documents and artifacts destroyed by Armenian military forces in Khojaly that reflect the events will take place in the museum.In order to not repeating of such a crime again would like to open this museum. However, we have to change the name of the museum. Governor declared that using the word "genocide " is impossible legally, and it may create diplomatic problems. As a result, there was a need to change the name of the museum. "Museum of the assassination", or may have a different name, but the whole world knows what happened in Khojaly.
"At present,there is not a museum called the" Museum of the Khojaly genocide "Under the Ministry of Culture and Tourism in the private sector. Municipalities must apply officially to the department of culture and museumsto open a museum in Ankara .It was in a speech of the official ofAnkara Museums Division Leader OnderCakir talking about the museum was established in connection with theKhojaly tragedy in Qızılcahamam region.
O.Cakır reportedthat Qızılcahamam regionmay have a museum of this kind, but the activity of this museum wasn't considered officiallly: "At the moment,we have 40 official museumsunder our administration.However, there is not museum named so in this official list. For the functioning officially and getting a private status of thismuseum, municipality need to contact us .However, so far there is not a formal application.
"KarabakhINFOcom" an international e-journal learned opinions of Turkish social and political figures.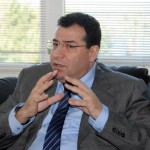 Nationalist Movement Party deputy Ahmet KenanTanrikulu from Izmir told that , despite the decision of civil administration of Ankara, Turkish nation, will visit the museum with this name: Nationalist Movement Party Kızılcahamam municipality initiated the work with support of The Azerbaijani Government as the park, decided to turn it into a museum .The opening of "Khojaly Genocide Museum" was planned in the 22th anniversary of the genocide. Despite the current civilian administration's political decision about changing the name of the museum, our nation will visit this park with this name. This bitter history will never be forgotten.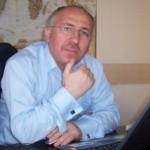 Chairman of the Caucasus Center for Strategic Studies operating in Ankara Hasan Oktay said that in Ankara policy prefers to choose a different marches instead of including the fight that will not get the result : "Turkey with approaching a soft landing for problem , plans to reduce the severity of the problems in 2015. Many ideas can be said about it. But sometimes it is necessary to reduce the tension. In Armenian-Azerbaijani conflict, Turkey has always supported Azerbaijan and will continue to support.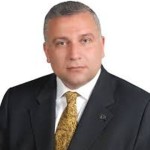 Rumeli Balkan Center for Strategic Studies ( RUBASAM ) Chairman , lawyer Özcan Pehlivanoğlu said that concerning about this subject opinion of Turkish nation and Turkish nationalists is more important than opinion of AKP: "Armenians are preparing for the 100th anniversary of the so-called genocide,butTurkey does not seem to have any training .Karabakh issue ofAzerbaijan is very important issue as well as for Turkey, in terms of the so-called genocide allegations removing. Turkish Cypriots and Turkish nationalists are against the expansions ' possible negative consequences for the Turkish World and Turkish nation. This museum was brought up by the municipal of MHP . But AKP denied it . Because of attitude of AKP about this issue , the Armenian issue for both Azerbaijan and Turkey and the Turkish nation as a whole there is no doubt will create great difficulties to live . It is enough to look at what did AKP againstTurkish nation in Turkey.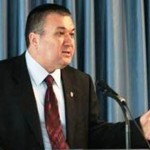 Federation of Associations of the Crimean Tatar leader operating in Ankara,Unver Sel said that regrets for the government's action. "Most unfortunately, foreign policy outlook is so.
"KarabakhINFOcom" international e-journal will keep this subject on the agenda .
Seymur Hesenli
"KarabakhİNFO.com