25.09.2013 | 13:57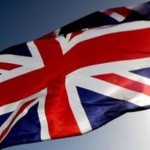 The UK position on Nagorno -Karabakh conflict remains unchanged. The British Embassy in Azerbaijan spread information in connection with the meeting of British parliamentarians, members of the Inter-Parliamentary Friendship Group Armenia – United Kingdom Stephen Pound and John Witingdale with the separatists of Nagorno- Karabakh.
1news.az reports with reference to sources in the embassy that the UK position on Nagorno Karabakh conflict remains unchanged.
"We are aware of a meeting of British parliamentarians with representatives of the de facto regime of Nagorno- Karabakh. It was a private meeting, organized by the Armenian government. The British government has no mechanism that would monitor the meetings of the British parliamentarians", the sources in the diplomatic mission said.
They further emphasized that the United Kingdom does not recognize the 'NKR government' and their 'independence'.
"Our government supports the territorial integrity of Azerbaijan and the peace process, which is carried out by the OSCE Minsk Group.
We call on Armenia and Azerbaijan to make every effort to resolve the conflict through peaceful negotiations based on the principles of self-determination, territorial integrity and nonuse of force", the report says .
It should be noted that the British parliamentarians have recently visited the occupied territories of Azerbaijan, where they met with representatives of the separatist regime of the so-called "Nagorno Karabakh Republic ".
News.az