13.11.2014 | 11:36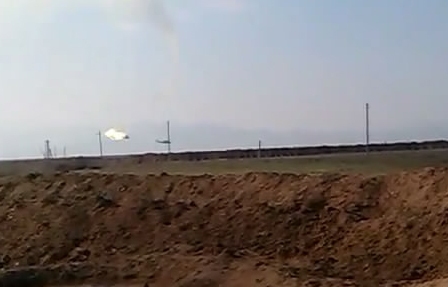 The US Department of State has commented on the incident that resulted in the downing of a helicopter of the Armenian Armed Forces on the contact line of troops in the Nagorno-Karabakh conflict zone.
"Today's events are yet another reminder of the need to redouble efforts on a peaceful resolution to the Nagorno-Karabakh conflict, including reducing tensions and respecting the cease-fire," said State Department spokeswoman Jen Psaki.
OSCE Secretary General Lamberto Zannier said the OSCE is concerned about the developments around the helicopter crash in Nagorno-Karabakh.
"OSCE believes that such incidents can expand the scope of the crisis. We are seriously concerned about the events happening in Nagorno-Karabakh and beyond the boundaries of Nagorno-Karabakh. Such catastrophes can lead to a broader crisis in the context of a situation that is increasingly unstable".
"KarabakhİNFO.com"