22.07.2013 | 10:12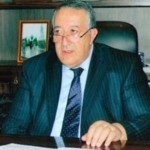 "The scenario of Agdam's invasion has been formed by high powers."
Azerbaijan nation showed their bravery and manhood in the battles for saving Karabakh. The real indicator of this expression is the numbers which utter apparently that during invasion 20 thousands of Azeri people were martyrs, more than 50 thousand citizen were wounded, disabled or picked up hostages. Among the martyrs of this war majority of Agdam citizens should be taken into consideration. As the citizens of other regions Agdam people also fight for their lands and tried to protect them. It means that they did everything for preventing invasion. If they did everything, so what had not been realized? What is the main reason of Agdam's invasion? Previous warrior and current General Executive of Agdam Region Nizami Sadiqov utters that the main reason for the invasion of our lands was non-governmental system of that period. In his statement to our e-journal N.Sadiqov cited that during 1990-1993 Azerbaijan did not have a leader."If there was a leader we would not lose such vast lands. If nationwide leader Heyder Aliyev could come to the power 6 months earlier we could dodge imminent defeats."
In his opinion, the second reason of Agdam's invasion was the role of counterespionage of the people who do not like Azerbaijan as well."They sowed hostile seeds among groups and made propaganda. Furthermore, we did not have counterintelligence for impeding them. There was not a person who really appreciates it. There were 8 self-defense corps in Agdam, 7 commanders of these corps were killed during battles. The last one was heavily wounded and cured in Baku. Those commanders were not killed only during the fights against enemies, counterintelligence also played a great role." N.Sadiqov mentioned that the citizens of Agdam fought with foes during nights and days."The population of Agdam gave 6 thousand martyrs. People saw Agdam as a center of Azerbaijan. The people whose houses were destroyed or damaged and those whose food storages were empty came to Agdam. Agdam people fougt against enemies for 5 years, however they could not bear till the end. Therefore the people were without any devices, and were hand-bared, moreover enemies were ambitious and strong. They used foreign adherents and invaded Agdam."
N.Sadiqov uttered that the population of Agdam is living with the hope that they will go back to the motherland one day:
"Those people who die due to their age always bequeath to bury them in big Agdam. If it is the will of the people who die, the people who are alive are ready to the war."
Agdam should be invaded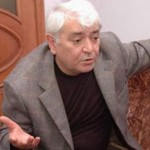 During the interview with the member of Azerbaijan parliament Aqil Abbas stated that Agdam should be invaded. "In my "Dolu" novel I wrote about this issue. Agdam gave more than 6 thousand martyrs. Actually, not all of them were from Agdam. There were several people from other regions. The scenario of Agdam invasion was written in Moscow, Paris, London. Therefore, it means that if there were 100 martyrs Agdam would be invaded. This game was realized by "high powers".
According to the MP's words in the invasion of Agdam there was not any fault of the citizens. "If there was any sin, why they did not leave Agdam without fights, they gave approximately 7 thousand martyrs. There are several regions where population is the same with Agdam but the number of martyrs is 137. All the fighting sons of Agdam became martyrs. Seven commanders of corps are also martyrs."
A.Abbas noted that all Agdam citizens are anticipating the order of Supreme Commander-in Chief:"There are negotiations for solving Nagorno Karabakh conflict with peaceful ways. So, it is not right to attack Agdam today. If the Supreme Commander allows us to rescue our lands we can attack even today. We need just a permission and without any help we can kill Armenians and go to our houses."
"Agdam region could survive under surrounding due to its population"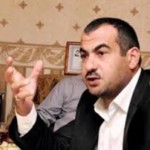 Elmeddin Ceferov who fought in the volunteers corps during his interview about the reasons of the defeat in Agdam clarified very interesting datas. In his opinion this process started from 1988. "I did not speak about this issue for several years. Then I saw that deceitful heroes destroy the world. They try to distort the real facts and confuse people. Consequently I decided to talk about it. There are several reasons. The first nation movement in Azerbaijan started in Agdam on 21st February, 1988. The first martyrs and wounded people were occurred in Agdam.Agdam was the center of Karabakh and this region united others. For this reason such issues were firstly appeared I n Agdam. There was a big meeting against the Armenians' land claims. Since that meeting there was not any movement against armenians in Azerbaijan. 60 thousand people participated in that meeting. Frankly, there were people who came from other regions too. On the 22nd of February there was a march to Askeran. Not only Russian soldiers, but also the police of former Soviet Azerbaijan tormented the people on the march. On the 22nd February 2 young people became martyrs, 12-13 young were taken into jail and 4-5 people were wounded."
E.Seferov mentioned that such issues turned gradually into the "customs":
"Armenians attacked the nearby villages, and realized several propagandas to civil people. After that citizens started to make novel volunteer groups for guarding. New guard posts were placed in the villages. In those times we were studying at school, but if we could find an opportunity we secretly ran away from homes for staying in guard posts. "In his opinion the main reason of the invasion was the withdrawal of the weapons from the population. "In that period they took even the hunting guns of the people. People were demilitarized. Law-enforcement bodies took the photos of people who visited the guard posts. The most expensive photos were sold in Agdam in those times. There was a photo which was sold to 10 thousand rubls. With those photos people were blackmailed. Therefore, people were frightened."
E.Seferov cites that after 20th January tragedy these events got excited a lot:
"In 1991 the war in Agdam started out of the information of the capital. There were gun fighting in the posts nearly every day. People tried to find weapons or guns with their own power for protecting their own homes. In 1991 self-defensive groups were established. Fred Asif, Shirin Mirzayev, Allahverdi and Eldar Baghirov brothers, Yaqub Rzayev were initiators. It means that the people who tried to guard the lands were volunteers. In that period I was too young for going to the military, but I filled an application for joining the self-defensive corps and did everything for helping them. However, The Ministry of The Defense revealed a new decision in 1992, 31st December, Number 205, where was ordered that volunteers should go back to their houses. Consequently, all volunteers were removed from corpses. One of the main reasons of the invasion was this decision. Volunteers were real fighters. Considering that people who were born in 1973-1974 were killed in the war, 90 percent of them were martyrs. They were called to the military and without any experience they were sent to the battle-front."
He mentioned that Agdam region could survive under surrounding for 41 days due to its population:
"We did not want to leave our lands. We fought till the end hand-bared and eventually gave 6 thousand martyrs. In that period there was not any soldier in Agdam. Commanders left Agdam with their soldiers. There were only citizens and everything was finished. Each had a bullet for killing himself"
Fuad Huseynzadeh
"KarabakhINFO.com"