16.01.2015 | 14:16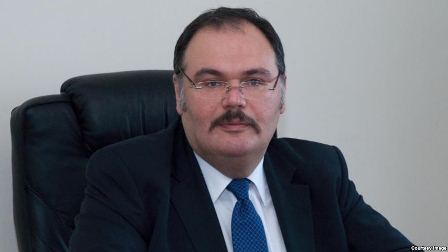 "Your inclusion of Nagorno-Karabakh in an article on "the best new adventures for 2015" (Totally out there, Travel, 10 January) is disrespectful to the people of Azerbaijan. Nagorno-Karabakh is an internationally recognised part of Azerbaijan currently under the occupation of Armenian armed forces. Do you think it is morally right to encourage an aggressor to maintain control over a portion of a territory of another country and show total neglect of the sufferings of hundreds of thousands of internally displaced people?
Sadly, your piece plays into the hands of the separatist regime, which strives to legitimise its act of occupation. The Guardian's stance against recent separatist tendencies in the post-Soviet space is commendable, and one would wish the same sensitivity shown to Azerbaijan.

The Foreign Office warns against any travel to Nagorno-Karabakh and surrounding occupied regions of Azerbaijan. By promoting Nagorno-Karabakh as a so-called tourist "destination" you mislead the public and potentially put their lives at risk; also, those taking unauthorised trips will be unable to travel to the rest of Azerbaijan in future".
Tahir Taghizadeh
Ambassador of Azerbaijanin London
It should be noted that the article which we mention above was postedon this website on January 10 this year."KarabakhINFO.com" e-journal introduce you this article: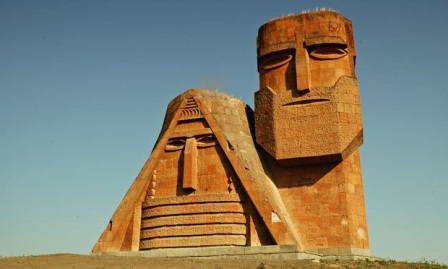 "In terms of destination one-upmanship, little can beat Nagorno-Karabakh. The mountainous enclave is surrounded by Azerbaijan and under the control of Armenia, although it declared independence (largely unrecognised) in 1991. Border skirmishes and ongoing wrangling for political control mean it is not for the faint-hearted, but the region has a lot to offer: mountain monasteries, archaeological sites, ancient cave settlements and areas of outstanding natural beauty. Regent Holidays has a new 11-day group tour that starts and finishes in Yerevan, the Armenian capital, and includes seven days in Nagorno-Karabakh (departs 21 September and 1 October, from £1,590 including flights). You can fly to Yerevan, via Kiev or Vienna, from around £225, but the British embassy can't provide assistance in Nagorno-Karabakh, so think carefully about travelling independently".
"KarabakhİNFO.com"