07.04.2015 | 10:48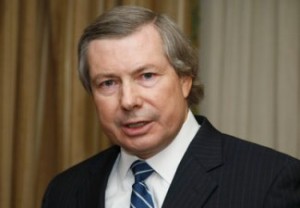 "We are exploring possibilities to meet with both foreign ministers in order to frame the discussion between the presidents, as well as dates for our next trip to the region"
"We are hopeful that the sides will respect the ceasefire during upcoming holidays, commemorations, and international events in the region," US co-chair of the OSCE Minsk Group James Warlick told APA.
The diplomat said both presidents have assured us that they will not initiate military action along the Line of Contact or the Armenia-Azerbaijan border.
"While we have no means to monitor or verify these commitments, such stability would create a more positive dynamic for negotiations. We expect the next meeting of the Presidents to take place later this year.  We are exploring possibilities to meet with both foreign ministers in order to frame the discussion between the presidents, as well as dates for our next trip to the region," Warlick noted.
Apa.az