06.09.2014 | 11:02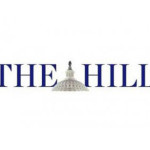 It seems that the logic and the tactics of all separatist conflicts in the post-Soviet space are the same and that their main objective is to undermine the sustainable and independent development of the country's such as Azerbaijan, Georgia, Moldavia and Ukraine, according to the article of Jason Katz, the principal of TSG, LLC posted on the website of The Hill newspaper.
The author says it is suspected that in recent days, just as violence escalates in Eastern Ukraine, the situation escalated on the Azerbaijani-Armenian contact line.
Looking at a map of Eurasia makes one thing clear: being a friend of the United States comes at a high price, according to Katz.
Katz says that Armenia is unique because despite its clearly anti-Western policies, it still enjoys political support in Washington and is a top recipient of American aid per capita.
"What's more, Armenia voted with only a handful of other rogue states at the UN against the territorial integrity of Ukraine. Armenian leaders are so confident in their ability to be simultaneously the darling of the U.S., Iran and Russia that they are not very shy about it."
For instance, Armenian President Serzh Sargsyan was among a very few leaders who, just this year, congratulated Syria's Bashar al-Assad on his "reelection" and appointed a Russian citizen, a Moscow-based oligarch, as Armenia's consul general to Los Angeles, according to the article.
"And what is Washington's response to all the developments in the region? Washington imposes sanctions on Russia — but instead of applying the same to Armenia, the United States remains the only nation in the world providing direct assistance to Armenian separatists in Nagorno-Karabakh," Katz wrote.
The author underscores that Azerbaijan is arguably the most pivotal nation in Eurasia today.
Katz says that Azerbaijan is a key transit point for NATO operations in Afghanistan, the only nation bordering both Russia and Iran, and one of the very few secular and tolerant Muslim societies in the world..
"Yet instead of intensively reaching out to Azerbaijan, Washington constantly criticizes or alternately ignores Baku. The much touted EU Association agreement doesn't even offer clear support to Azerbaijan for its territorial integrity, unlike the other candidates. This is a sign of strategic confusion in the European ranks."
Europe's energy security is a major geopolitical concern as vividly demonstrated by the disunity, therefore, developing alternative supplies of natural gas should logically become the top priority, according to the article.
Katz added that however, the combined Western efforts to advance the Southern Gas Corridor are weak at best.
"The United States needs to show leadership by identifying and supporting its friends, while dealing effectively with its opponents. Otherwise, the U.S. just continues to appear weak on the world stage," the author concluded.
Trend