19.01.2013 | 12:20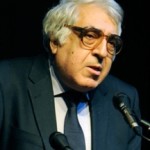 National writer Anar: "20th January events were the tragedy, also proud".  The 20th January events happened 23 years ago became national specimen for our nation. That is why public-political figures do not support to remember that day as tragedy. But how the 20th January slaughter should be presented to young generation? "KarabakhINFO.com" asked from people who were inside the social-political events of those years.
The chairman of Azerbaijan Writers Unit, national writer Anar told that is was slaughter at the same time honorable event which showed the carriage and self-respect of our nation. It was the tragedy, also proud".
Due to his thoughts those events could never happen: But it did not depend on us. At that time the High Soviet was in vacation. Gorbachev adopted decision secret from High Soviet and brought troops into Baku to make slaughter. We told our words that time too".
The chairman of "National Revival Movement" party, Deputy Ferec Quliyev considers that, the establishment of state in North Azerbaijan has deal with 20th January: "Because our nation told its last words that day and the real face of empire was exposure. They accept this as mourning. Let all our martyrs for faith live in peace. Their place is in near God. But I consider that, 20th January is also honorable day. It is a symbol of our fight. 20th January should be spent like not mourning day, like honor and fight day".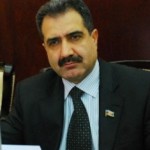 Due to F.Quliyev the collisions are important in national freedom fight. "There is no any specimen that, there was national freedom movement in somewhere and it resulted with no blood. It is impossible. This nation fulfilled honorable task. There were so many times in history that different nation sacrificed so many people and got freedom at last. We had martyr for faith too, but they were not too much".
Deputy considers that, there is no deal of this nation with political inexperience of our nation: "Russians made such slaughters in Hungary and in Poland in 60s years. Then there were analogical events in Kazakhstan, Baltic States and in Georgia also. I don't think it deals with political inexperience. Then whole nation was hero. If you remember in 1989 Azerbaijan nation was declared as "the most fighter nation of the year". 20th January events are big victory of our nation. It was the fight against big enemy and we won".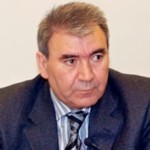 The doctor of history sciences, professor of Baku State University Jamil Hesenli told that the 20th January was an event resulted with slaughter of mass people. "But it is also heroism epos. The martyrs for faith of 20th January are first patriots of the way of independence. That is why it is not right to look to this event as only tragedy".
Due to the thoughts of historian- scientist Baku events in 1990 put the base of collapse of soviet system.
"After the 20th January events, in 26th January Gorbachev has speech in Political Bureau. He says: "Now our situation in Azerbaijan is like in Germany. Everybody hates us. We cannot find anybody to put to the government". That is why soviet system was inside of such crisis that it could not restore then".
As about the results of 20th January events, Cemil Hesenli noted that, this is the restoration of independence of Azerbaijan. "The way to the restoration of independence passed from 20th January. As the way to the first independence passed by 1918 March events".

Fuad Huseynzadeh 
 "KarabakhINFO.com"