27.11.2014 | 11:33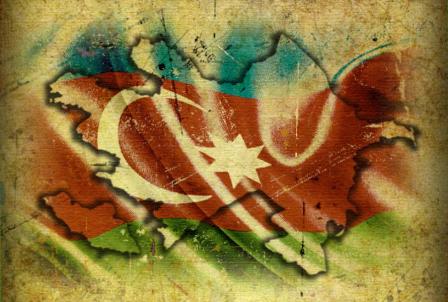 What connects Armenians to Azerbaijan?
Why these ties could not tie Azerbaijanis to their native lands?
Armenians explain the reasons of staying in Azerbaijan.
Armenians don't live only in the occupied territory of Nagorno-Karabakh. According to studies, now except of the Nagorno-Karabakh, Baku is the most populated city of Armenians. Some sources say that, 20 thousand Armenian people live in Baku, other report more than that-30 thousand. Studies shown that, the majority of Armenians who live in Baku are the spouses, family members and relatives of Azerbaijanis. Other part of Armenians changed names and surnames and started to live as Russian, Jews. During the last census of population ethnic composition of Azerbaijanis was determined. In response to a request letter of "Karabakhinfo.com" e-journal, the State Statistics Committee wrote in the official letter that according to 2009 census the number of Armenian population is 120 thousand 306 people.

Some of Baku Armenians, who didn't move after the Nagorno Karabakh conflict did not hesitate to hide their nationality during the census conducted by State Statistics Committee in 1999. At that time, except the Nagorno Karabakh , close to 700 Armenians have been registered in Azerbaijan. Thus, only 700 Armenians living between Azerbaijanis did not hesitate to say their nationality publicly. It is interesting that, during the last census how many of them could do it? There is no answer of that question. But, our state officials, MPs have said publicly at different times, in different stands more than once, a number of Armenians live among us and the most used number of them is 30 thousand. In fact, it doesn't matter much the number of them more or less. This is the fact that, still Armenians live in our country and they have equal rights with Azerbaijani people. But, there is not even an Azerbaijani in Armenia. Because, they pursued ethnic cleansing policy and expelled all Azerbaijanis from their homes. 1.3 percent – 120 thousand 300 people of Azerbaijan population are Armenians.

Taking into account their living mostly in and around Baku we decided to talk a few Armenians and inform the readers of "Karabakhinfo.com" e-journal about their living conditions, reasons for staying in Azerbaijan and other issues.
In the frame of new project, along with Armenians living in Azerbaijan, conversation with Azerbaijanis expelled from Armenia will be brought to the attention of our readers.
Once again we would like to remind that, the mass deportation of Azerbaijanis from Armenia in the XX century were carried out in three stages: The first stage – 1905-20 years; The second stage – 1948-53 years; The third stage – 1988-92 years. According to the statistical and archival documents, as a result of the these operations of more than one million five hundred thousand Azerbaijanis living in Armenia were expelled from their historical lands. After the establishment of the Soviet Republic of Armenia, the names of 698 settlements out of 940 Azerbaijanis living were replaced Armenian names by the decision of the Supreme Soviet of Armenia. But they did not satisfy with it, changing of names operations were continued after complete deportation of Azerbaijanis. By decree of 9 April, 1991 of the former President of Armenia Levon Ter-Petrosyan the names of 91 Azerbaijani settlements were replaced by the Armenian names.

During these events Armenians destroyed hundred of settlements of Azerbaijanis living in Western Azerbaijan, close to 30 thousand houses destroyed and fired, 140 thousand people, including old people, children and women brutually killed, more than 750 thousand Azerbaijanis were expelled from Western Azerbaijan.
According to historical data, 118 villages of Zangezur region (now located between the territory of the Nakhchivan Autonomous Republic and Azerbaijan) more than 50 thousand Azerbaijanis were deported in August 1918 . Then by the decision of the Council of Ministers of the USSR in 1948-53, tens of thousands of Azerbaijanis were deported from Western Azerbaijan. Some of them on the roads, and the others lost their life miserable living conditions in the low-lying part of Azerbaijan.
In the last deportation – in 1988, more than 220 thousand Azerbaijanis left their home, because thay could not bear Armenian vandalism.
You will be informed about a few of our fellow citizens' tragedies in the last deportation.
The goal of the project is to draw attention these issues: Thousands of Armenians live in Azerbaijan in a secure condition, but even an Azerbaijani doesn't live in Armenia, beside this there is no a gurantee of security for those who want to go there and violation of deportees' rights.
Naibe Gurbanova
"KarabakhİNFO.com"