02.02.2015 | 12:15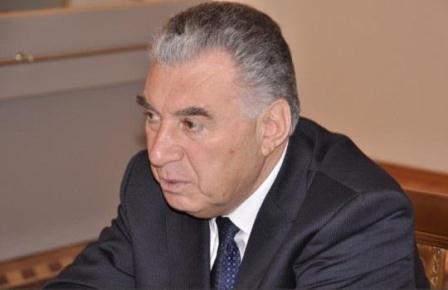 "If international organizations remain indifferent our hostages, only apologize for it then who needs this type of organizations?"
The indifference attitude of the international community with regard to the occupation of Karabakh, is observed in the release problem of Dilgam Asgerov and Shahbaz Guliyev who are in Armenian captivity. For their release on behalf of Azerbaijan government sent a official request to 7 international organizations, including General Secretary of UN,Council of Europe, leaders of European Union and OSCE, the president of the International Committee of the Red Cross, the UN High Commissioner for Refugees. However, none of these organizations have not made an official statement about this issue. Deputy of Prime Minister and Chairman of the State Committee for Refugees and IDPs Ali Hasanov said to media that if international organizations remain indifferent our hostages, only apologize for it then who needs this type of organizations?
According to him, every international organization has own duty and they must implement it: "Unfortunately, they do not implement those tasks, or can not discharge it. Most international organizations have been created by some states because of it is convenient way to implement their plans. Shahbaz Guliyev and Dilgam Asgarov love their people and native land. Taking into account their death, were going to their native lands, visited the graves of their ancestors and their village. We have demonstrated the truth about it to the whole world. However, Armenians don't give up their fascist actions; continue roughly the breach of the whole standards of international law. "
Where is your justice, standards of international law? … "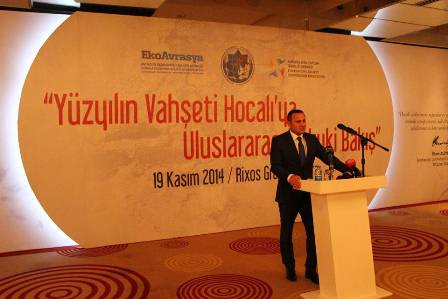 Inhuman acts against the hostages by Armenians and the indifferent attitude of the international organizations was condemned by Azerbaijani public.

Chairman of Association of Recognition of the Genocide Realities Jeyhun Alakbarov criticized "trial " of Digam Askarov and Shahbaz Guliyev holding by Armenians in the interview "KarabakhİNFO.com" : local NGOs of Azerbaijan, as well as our Diaspora must bring this issue on the social and political agenda of the world. We can not be indifferent to the fate of our compatriots. International organizations must express their rigid positions to the illegal actions against them. In particular, the UN High Commissioner for Human Rights, and the OSCE Minsk Group should express their protest. "
J. Alakbarov said that positions of international organizations in this issue is not satisfactory and it causes discontent of Azerbaijan community: The silence and disloyal attitude of a number of organizations trying to pressure Azerbaijan and holding " flag of human rights" is abomination. Our compatriots who visited to their land, graves of relatives are taken hostage by Armenians, absurd and baseless "the court" show is created, and those international organizations are simply watching the show. Then when they stand a chance they talk about human rights shamelessly. But, Dilgam Asgarov and Shahbaz Guliyev don't have rights? Where is your justice, the standards of international law? All this shows once again that some of of the international organizations demonstrate the double standards against Azerbaijan. Firstly it damages them and they become non-authoritative organization. For this reason, Azerbaijan community considers these organizations frivolous".
The chairman of the organization said that Shahbaz Guliyev and Dilgam Asgarov did not violate any of the country's borders: "They visited the graves of their beloved ones in the historic homeland Karabakh. The "trial" which held by them has no legal basis. This is the fictitious judicial process. I call all international organizations to approach this issue in the framework of the standards of international laws and principles and operate in a fair".
"Turning a blind eye to violations international organizations reduce their authorities to zero "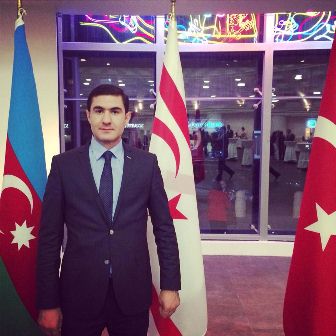 Political analyst Ramiz Aliyev told to us that some international organizations deny whatever is right about our country and only make decisions that serve the interests of countries which show partiality to our country part in a favor of our enemies, make statements: " Our citizens who are in captivity of Armenians are in unimaginable suffer now.

In the summer of last year our three compatriots went to their homeland they born for visiting the graves of their relatives and they were taken hostages by Armenian armed forces. One of the hostages was killed, the other two hostages are put inhuman tortures. That area called Kelbajar is recognized and confirmed as Azerbajiani land by International organizations and the world countries. Organizing baseless and fictitious "trial" of those hostages is obvious case of denying international organizations and laws".
R.Aliyev believes that turning a blind eye to violations international organizations reduce their authorities to zero: "The objection and condemnation of Azerbaijani people must deliver to them and this appeal must be reached to their headquarters in accordance with indifference policy of the representatives of those international organizations in our country.

In my opinion, these must be implemented are not only the state, as well as political parties, NGOs and famous media representatives. Of course, the government and the opposition solidarity should be in this issue! If Opposition party members really love the people of Azerbaijan and consider themselves as Azerbaijanis they should join this initiative".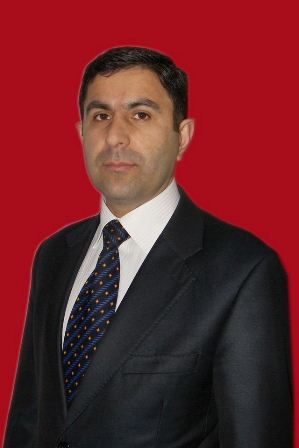 "The "trial" was a moral terror against Dilgam Asgarov and Shahbaz Guliyev"
Mutallim Rahimli, Deputy Chairman of Justice Party said the e-journal, international organizations, especially the UN, the OSCE meditating the settlement of the Nagorno-Karabakh conflict approach a one-sided to the problem: "The fact is that Azerbaijani lands were occupied, so we can not talk about long line mediation and efforts. They must require from invader vacate the occupied territories and pay compensation for damages. But, unfortunately, we do not observe it. Both mediators and other international organizations keep Armenian side. When our army shot Armenian military helicopter flying illegally over our country almost all international organizations and big countries reacted to it. Unfortunately, no one analysed the fact enemy's helicopter fly over our territory. All of them unambiguously condemned Azerbaijan. Azerbaijani citizen who visited their land born and raised are killed by Armenians and captured, but no one reacts to it. Why do not they ask from Armenians that they use military force and implement terror against citizen of Azerbaijan within the borders recognized by the world?! Inspired this incident Armenian side held "trial" for Azerbaijani hostages as propaganda.
In his opinion, the "trial" was a moral terror against the people: "Of course, international organizations that demonstrate such an unfair attitude to current reality, including the OSCE can not solve fair this problem. Therefore, Azerbaijan relying on its power should liberate the occupied territories through war. So far, attitude of international organizations dictate this solution ".
Finally, I want to note that the solution of subjective issue about hostages is considered as a global challenge by international organizations. "Period of validity and availability" of these organizations was over back in unfair approach related the occupation of Karabakh. It is unconsciousness to expect loyal approach to the ancestors of the lands from these organizations that demonstrate indifference attitude aggression of Armenia. I agree that we are tolerant to their unfairness and opacity. But we have the greatest tolerance to humanity, not just international organizations. We must keep in mind that if organizations grabbing human rights flag in their hands and keep silence against those who trampling human rights, at that time it doesn't become a flag, is just a tool.
Fuad Huseynzada
"KarabakhİNFO.com"