26.12.2012 | 06:42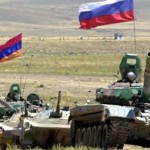 Due to the information spread by Armenian mass media, today Russian militaries in military base situated in Armenia began new military trainings with Armenian soldiers. The main thing which attracts the attention in this situation is that the beginning time of training is in sum with the time of disorder of the contract between Russia and Azerbaijan about Qabala RLS, with the presidential elections in Armenia which is waited to be in February of the next year and with the press conference held in December where Vladimir Putin refused to answer to the questions of Azerbaijani journalist about the Mountainous Karabakh and other events. We tried to get attitudes of some political figures about the problem. Politician Sahil Isgenderov told us: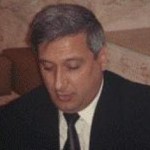 – I don't believe that the sum of this military training with some moments has some games behind the scenes. Because the time of such trainings always definite beforehand. In another hand, I cannot tell that Putin was inattentive to Azerbaijani journalists in press conference. In reality, Putin just ensured himself from unsuccessful answer. It could be right to ask: "how can you broadcast about the solution of the conflict in next some years?" Putin just refused to answer standard. About 1-2 weeks ago the contract between Azerbaijan and Russia about Qebele RLS was failed. I don't believe that Russia shows "muscle demonstration" in those military trainings. I am sure that the scale of training is not so big. Official Erevan, Armenia will try to show this as "muscle demonstration" but I don't believe that Russian political government will show "muscle demonstration" in reciprocal to Azerbaijani's delicate foreign policy. What legal basis has Russia for this? The main thing is that Russia refused from Qebele RLS. Azerbaijan did not make Russia to make this decision. Azerbaijan just put its own terms. If you remember, Russia increased the price of gas sold to other countries for own interests and Vladimir Putin told that any country should be offended because of this in official way. Azerbaijan doing the same thing. It is about 20 years that Azerbaijan leased Qebele RLS for "water" price and had some aims from that. But those aims did not realize. Azerbaijan did not asked new demands just suggested new real price and Russia refused from it. If Qebele RLS was important for Russia, it would give lease price easily. 300 billion dollar is not so much money for Russia. Let's compare with Ukraine. Russia compromised 4.5 milliard dollars to Ukraine in order to keep fleet in Black Sea two years ago. Now as you know Armavir is already working, Varonej will work soon too. Of course Azerbaijan president always think about our state interests and consider interests of our strategic neighbors, protects them. Azerbaijan waits the same thing from its neighbors. Of course, Armenia will try to formulate such opinion. But Russian political government has no reason to show "muscle demonstration" to Azerbaijan.
The associate of Political Research Institute of the Academy of Public Administration under the President of Azerbaijan Republic Arastun Bakhsheliyev told that the probability of war increased.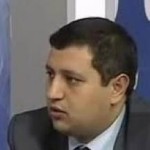 – The hoped to negotiation process of official Baku is going to end. To be exact, those hoped already ended. In every moment a war can begin. All sides which participate in solution of Karabakh conflict know this. It is not accidental that, today in background of all pressures made against Azerbaijan is estimated to avoid Azerbaijan from these thoughts. Last days we feel such pressure mostly by Russia. Joining different type military troops to the boundaries with Azerbaijan, the carry of new military ships to Caspian sea, the increase of the pressure by media against Azerbaijan, political pressure increased under Eurasia Unit idea, the conduction of large scale military trainings under the code of "Caucasus 2012" in Caucasus which was not seen until today, the pass of new arms to Armenia, the sound of statements full of threat by some high range Russian militaries, the sound that the false Mountainous Karabakh Republic can be recognized and at last the sound of some below liner expressions by president of Russia V.Putin and so on. The pass of such information has also threat characteristics and the target is to avoid Azerbaijan from the war it can begin. But want to note that, Azerbaijan met such threats so much and though there are such threats the state government will order to begin the war in time. That time, nor Russia, not USA, not Europe even any international organization can avoid that war. Because it is more than 20 years we have important steps in order to get solution to this conflict. If there was not any positive answer to these steps in this period, then the state which territories were occupied is not guilty and it has rights to free territories by military way. Yes, then the threats against Azerbaijan will increase. I think, just this time the activity of our Diaspora organizations is more important.
Sohrab Ismayıl
"KarabakhİNFO.com"